We loved this deal too, but it's no longer available. Check out our other awesome deals here.
Indi Surf School Raglan
$39 for a Two-Hour Surf Coaching Session (value $100)
Value
$100
Discount
61%
You save
$61
This deal ended 5 years ago
Highlights
Experience the unforgettable stoke of your first stand-up.
Grab a gnarly two-hour coaching session with Miles Ratima Surf School Raglan for only $39 and let Miles Ratima, one of NZ's best big wave surfers, and his team share their knowledge and love of the sport with you .
All equipment is provided, so just bring your togs and towel.
In a couple of hours the team will have you up and riding the waves just like you've always dreamt of. Miles and his team guarantee it.
All instructors are qualified lifeguards and are endorsed by both Water Safety NZ and NZ Surfing.
All surfers remember their first wave. The unsteady stand-up, awkward wobble and eventual wipeout are hardly physical accomplishments to be proud of, but they are filled with a sense of stoke that lingers with the surfer indefinitely.
If you want to have the unforgettable experience of your first wave, then grab a two-hour surf coaching session with Miles Ratima Surf School for just $39.
Raglan is home to some of the country's most iconic surf spots, making it the perfect location to ace the art of surfing. But the perfect spot is nothing without the best teachers. That's where Miles Ratima Surf School come to the rescue. Lead by pro Miles Ratima, the team are not only passionate surfers, they're qualified lifeguards too - so you can't be in better hands than these dudes. Just be warned, Miles takes no responsibility for those who decide they want to quit their day jobs to take up the surfing life for good. All equipment is provided, so just bring your togs and towel and get the family to come along too the as these lessons are suitable for anyone age eight-years and up.
Indi Surf School Raglan
Meet at Indi's Shop
5 Bow Street
Raglan
(027) 472 4526

Business in trade
Opening Hours
Session times are 10.00am or 2.00pm
Conditions
Valid from Nov 17, 2012
Expires Mar 3, 2013
Limit: 10 for you and 10 gifts for others
All equipment provided. Bookings ess. Txt booking only. 24hr cancellation period or coupon is void. Lesson dates & times are subject to weather conditions & avail. Must be used by one person in one lesson. No refunds or cash back. Not for use with any other offers.
See the rules that apply to all deals
More Great Deals
Today's Top Brand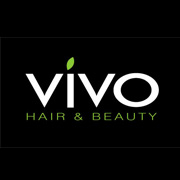 Deals in Other Regions
Northland
Waikato


Voucher Guarantee
Getting more bang for your buck
---
Good news:
GrabOne's Voucher Guarantee means missing out on claiming your deal in time no longer means losing out altogether!
How does it work?
A voucher is valid up to and including the expiry date stated.

If you don't use your voucher before that date for whatever reason, it can still be used towards that service with that business for an additional 30 days.
For example, if you buy a bungy jump deal but don't use it before the expiry date, you can still use the amount you paid for the voucher towards a bungy jump, for another 30 days.
A few things to note:
The GrabOne Voucher Guarantee does not apply to product deals, travel and accommodation-related deals, or time-dependent event deals.

It's always best to use your voucher before the expiry date, so you get the most value for your money. And if you're a bit forgetful, we now automatically remind you if your vouchers are about to expire.

During the extended Voucher Guarantee period, your voucher can only be put towards the service stated on the voucher.

If the offer is seasonal, like a seasonal menu or chimney sweep service, the Voucher Guarantee can be put towards a similar offer at the merchant's discretion.

The conditions on your voucher still apply during the Voucher Guarantee period.