We loved this deal too, but it's no longer available. Check out our other cool deals here.
eDrive
$13 for a Nine Month Virtual Driver Training Licence (value $25)
Value
$25
Discount
48%
You save
$12
This deal ended 5 years ago
Highlights
Enjoy one of those seminal rites of passage safely - getting your driving licence - or brush up on your existing skills.
Grab a nine month virtual driver training licence with eDrive for just $13.
Give as a gift to any of the young people in your life who probably need the help.
Learn how to deal with over 100 real-life driving situations that would take many years to experience in real driving.
Conduct the virtual driver training using your own computer and internet connection, completing it at your own pace.
There's certain rites of passage in everyone's life. There's the first words, first steps and first day of school. Before you know it there's one moment that defines most teenagers' lives - their driving licence. It's also likely to be a moment that's quite memorable for parents - pride mixed with a little bit of anxiety. Whether you've just got your licence (or know someone who has) or you feel the need to brush up on your existing skills, today's deal is right for you or to give to someone who you want to subtly suggest could use the help.
Today grab yourself (or your son or daughter) some peace of mind with the eDrive virtual driver training licence for just $13. Valid for nine months, it'll help you, or someone you know, to become a super safe, confident driver.
The eDrive virtual driver training is a computer and internet based programme for maximum flexibility, it can be completed from any computer and at any time without ever leaving the comfort of your home. The licence is valid for nine months, which means you have plenty time of complete, practice and re-do as necessary. Supported by NZTA, ACC, BP and Suzuki, it's a virtual driver training programme you can trust. eDrive consists of over 100 real-life driving situations, filmed on New Zealand roads, putting you right in the driver's seat. Clicking on hazards as they appear; answering questions on what you have seen; training activities (e.g. visual search, hazard anticipation, risk management and speed choice); and practising road commentary are just a few ways that eDrive helps drivers become safer behind the wheel. The interactive and fun teaching style covers everything from how to deal with dangerous overtakers to kids running across the road and night driving.
Become better, safer and smarter behind with the wheel thanks to the virtual driver training licence with eDrive. You will need broadband internet access (dial-up will not work). Please note that the eDrive virtual driver training is free for people on their learner licences, who are Practice website members, and who are aged 16-19.
eDrive
www.edrive.co.nz

Please contact support@edrive.co.nz if you have any problems with your voucher codes.
Business in trade
Conditions
Valid from Nov 27, 2012
Expires Feb 27, 2013
Limit: 1 for you and 5 gifts for others
Ideal comp. specs: Dual Core, 2GHz or faster processor; 1GB RAM or larger; 1024 x 768 resolution (min.); ADSL 1.5mbs or better. Min. software specs: Flash 10. NOTE: eDrive is free for people on learner licences and are Practice website members and are 16-19
See the rules that apply to all deals
More Great Deals
Today's Top Brand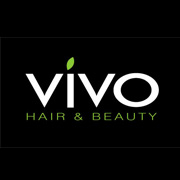 Deals in Other Regions
Northland
Waikato


Voucher Guarantee
Getting more bang for your buck
---
Good news:
GrabOne's Voucher Guarantee means missing out on claiming your deal in time no longer means losing out altogether!
How does it work?
A voucher is valid up to and including the expiry date stated.

If you don't use your voucher before that date for whatever reason, it can still be used towards that service with that business for an additional 30 days.
For example, if you buy a bungy jump deal but don't use it before the expiry date, you can still use the amount you paid for the voucher towards a bungy jump, for another 30 days.
A few things to note:
The GrabOne Voucher Guarantee does not apply to product deals, travel and accommodation-related deals, or time-dependent event deals.

It's always best to use your voucher before the expiry date, so you get the most value for your money. And if you're a bit forgetful, we now automatically remind you if your vouchers are about to expire.

During the extended Voucher Guarantee period, your voucher can only be put towards the service stated on the voucher.

If the offer is seasonal, like a seasonal menu or chimney sweep service, the Voucher Guarantee can be put towards a similar offer at the merchant's discretion.

The conditions on your voucher still apply during the Voucher Guarantee period.