We loved this deal too, but it's no longer available. Check out our other cool deals here.
CrossFit Taurus
$125 for a Five-Week Bootcamp - Three Times a Week (value $250)
Value
$250
Discount
50%
You save
$125
This deal ended 4 years ago
Highlights
Overcome the imaginary injuries and jump out of bed with the gammy hammy and all.
Grab a five-week bootcamp with three sessions a week for $125 from CrossFit Taurus.
Enjoy intense training sessions from real military trainers three times a week in the morning to get you amped for the day.
Right, time to get up... in just a few minutes. I think I feel a twinge in my hammy... yep, it's a serious shooting pain like daggers, probably best to just rest. I really need time to straighten my hair for work anyway because it's cup cake day and an hour won't be enough. I could always just go for a run tonight too, oh, but I've got a dinner to go to... it's ok I'll just eat cucumber and carrots for the rest of the day. PULL YOURSELF TOGETHER.
Grab a five-week bootcamp with three sessions a week for $125 from CrossFit Taurus. Boot camp starts January 7th and runs for 5 weeks. Session times run 5.45 - 6.45am every Monday, Wednesday and Friday.
Get fit with a training program you will love getting up for. Join a bunch of other people in the exact same boat as you - all keen to get fit and have some fun doing it. The trainers from Cross Fit Taurus are enthusiastic about providing all the support you need along the way while keeping sessions fun and different. These guys have over 15 years military background and they can't wait to share some of their hard core drills which will get you working muscles you never knew you had. You know summer is on its way, you know its a great time to get in shape so there's no question about it, this is a great deal!
CrossFit Taurus
21C Maui Street

Pukete
021 047 4438
michael@crossfittaurus.com
Business in trade
Opening Hours
Please check conditions for details.
Conditions
Valid from Jan 13, 2013
Expires Mar 3, 2013
Limit: 2 for you and 2 gifts for others
Three sessions a week only. No refunds. No cash back. Not to be used with any other offer. Starts January 7th and runs for 5 weeks. Session times run 5.45 - 6.45am every Monday, Wednesday and Friday.
See the rules that apply to all deals
More Great Deals
Today's Top Brand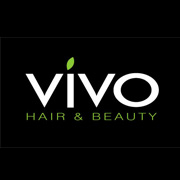 Deals in Other Regions
Northland
Waikato


Voucher Guarantee
Getting more bang for your buck
---
Good news:
GrabOne's Voucher Guarantee means missing out on claiming your deal in time no longer means losing out altogether!
How does it work?
A voucher is valid up to and including the expiry date stated.

If you don't use your voucher before that date for whatever reason, it can still be used towards that service with that business for an additional 30 days.
For example, if you buy a bungy jump deal but don't use it before the expiry date, you can still use the amount you paid for the voucher towards a bungy jump, for another 30 days.
A few things to note:
The GrabOne Voucher Guarantee does not apply to product deals, travel and accommodation-related deals, or time-dependent event deals.

It's always best to use your voucher before the expiry date, so you get the most value for your money. And if you're a bit forgetful, we now automatically remind you if your vouchers are about to expire.

During the extended Voucher Guarantee period, your voucher can only be put towards the service stated on the voucher.

If the offer is seasonal, like a seasonal menu or chimney sweep service, the Voucher Guarantee can be put towards a similar offer at the merchant's discretion.

The conditions on your voucher still apply during the Voucher Guarantee period.