We loved this deal too, but it's no longer available. Check out our other fresh deals here.
Contours North City Hamilton
$350 for a 'ReShape Me Ultimate Success' Weight Management Programme (value $614)
Value
$614
Discount
42%
You save
$264
This deal ended 5 years ago
Highlights
Stop listening to the pessimist in your mirror and give your life the positive change it needs.
Grab 'ReShape Me Ultimate Success' weight management programme at Contours North City Hamilton for only $350.
Work out in a gym that's designed specifically for ladies.
Receive helpful one-on-one support and personal training sessions throughout the programme.
Get eight weeks' full membership to the gym, including access to group exercise classes, sauna, walking groups and child minding services.
A pessimist lives in your mirror. It points out a bit of flab here and a little cellulite there, and then it leans in really close to tell you that you won't be able to wear your favourite bikini this summer. Well, we think it's time for you to kick that pessimist's butt.
If you want to prove that nasty pessimist in mirror wrong, then all you need to do is grab the 'ReShape Me Ultimate Success' weight management programme at Contours North City Hamilton for only $350. With this awesome deal you'll get:
six personal training sessions;
seven one-on-one weight management coaching sessions;
'Liv Fit Shape Management' logbook; and
eight-week full gym membership, including access to group exercise classes, sauna, walking groups and child minding services.
As a gym designed exclusively for women, Contours is a place where all ladies will feel comfortable working out. It's the kind of place that'll you want to visit after a long day at the office. The Contours team are aware of how difficult it can be to manage your weight and intense work schedule at the same time, so they will work out a programme that's suited to your exact needs. If you want get summer-ready, then you can choose to start immediately; or, if you want a new body for 2013, then you can start after Christmas - it's entirely up to you. This programme is so effective because it focusses on you. The one-on-one weight management coaching sessions will let you know exactly what your body needs, and the personal training sessions will then ensure that you meet all your personal targets. Stop being disappointed with what you see in the mirror - grab this deal today to get your body back.
Reviews
"Starting to feel really good about myself and see the results, Ive lost 8.1kg and total cm loss of 51.5cm - very happy with that." L.A. - Hamilton
"I'm feeling confident, fit and healthy - Ive lost 9.4kg and 4.8% body fat!" S.M - Hamilton
"This programme is super amazing a 10 out of 10, Ive lost 8.7kgs in 6 weeks!" T.M - Hamilton
Contours North City Hamilton
201 Sandwich Road St AndrewsHamilton
(07) 850 5008

Business in trade
Opening Hours
Monday - Thursday 5.30am - 9.00pm
Friday 5.30am - 7.30pm
Saturday & Sunday 8.30am - 3.00pm
Conditions
Valid from Nov 10, 2012
Expires Jan 31, 2013
Limit: 1 for you and 3 gifts for others
Bookings essential. Min age 16yrs. New members only. Programme must commence before expiry. Programme is six consecutive weeks. Valid at Contours North City only. No refunds, no holds, no exchanges, no transfers. Not to be used with other offers.
See the rules that apply to all deals
More Great Deals
Today's Top Brand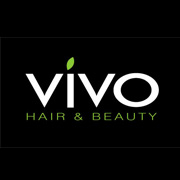 Deals in Other Regions
Northland
Waikato


Voucher Guarantee
Getting more bang for your buck
---
Good news:
GrabOne's Voucher Guarantee means missing out on claiming your deal in time no longer means losing out altogether!
How does it work?
A voucher is valid up to and including the expiry date stated.

If you don't use your voucher before that date for whatever reason, it can still be used towards that service with that business for an additional 30 days.
For example, if you buy a bungy jump deal but don't use it before the expiry date, you can still use the amount you paid for the voucher towards a bungy jump, for another 30 days.
A few things to note:
The GrabOne Voucher Guarantee does not apply to product deals, travel and accommodation-related deals, or time-dependent event deals.

It's always best to use your voucher before the expiry date, so you get the most value for your money. And if you're a bit forgetful, we now automatically remind you if your vouchers are about to expire.

During the extended Voucher Guarantee period, your voucher can only be put towards the service stated on the voucher.

If the offer is seasonal, like a seasonal menu or chimney sweep service, the Voucher Guarantee can be put towards a similar offer at the merchant's discretion.

The conditions on your voucher still apply during the Voucher Guarantee period.