We loved this deal too, but it's no longer available. Check out our other cool deals here.
Thai Touch
$99 for a 135 Minute Summer Spa incl. a Body Scrub, Mask, Facial, Aroma Oil Massage & $30 voucher (value $200)
Value
$200
Discount
50%
You save
$101
This deal ended 5 years ago
Highlights
Surrender to luxurious relaxation.
Grab a 135 minute Summer Spa including a Body Scrub, Mask, Facial & Aroma Oil Massage and $30 voucher for $99 from Thai Touch.
Enjoy your session which will be carried out using rich products and done by highly experienced massage therapist, Orasa.
Relax from beginning to end as everything from the decor, music and friendly staff are all made to allow you to find your own inner calm.
There are some things that the people of Thailand just put on better than the rest of us. Awesome shopping, amazing food and warm hospitality. Most noticeable though, would be the exceptional approach they follow for massage. You haven't experienced luxury until you surrender to the peaceful music, beautiful decor, sweet smelling oils and the fine techniques used to eliminate all stress from your body.
Enjoy massage at its best along with a few luxurious extras when you grab a 135 minute Summer Spa including a Body Scrub, Mask, Facial & Aroma Oil Massage and $30 voucher for $99 from Thai Touch.
Feel relaxed and refreshed and ready to take on the week ahead. Be treated by Thai-trained spa and massage therapist, Orasa. Thai Touch's exclusive body scrub and body mask uses an antioxidant or detox scrub. The mask treatments are designed to help cleanse the skin, stimulate blood circulation and detoxify the body. With five Thai flowers or coffee and charcoal (note, these treatments also contain walnut), you will be amazed at how smooth your skin becomes after the treatment. Thai Touches aroma oil massage use sweet almond, apricot or coconut oil, together with your selected essential oil fragrance. Relax with Orasa for this special 135 minute experience. Stress creates many of the ailments that need to be taken care of. Thai Touch Spa and Massage has been designed to give you a wonderfully easy opportunity to de-stress and relax. Owner Orasa has completed every course in massage and spa treatments that is offered by world-renowned Wat Po Traditional Medical School. Thai Touch brings a refreshing and affordable approach to delivering Thai spa and massage experiences to Tauranga.
Thai Touch
17 Ninth AvenueTauranga
(07) 571 1923

Business in trade
Opening Hours
Monday to Saturday by appointment
Conditions
Valid from Nov 18, 2012
Expires Feb 19, 2013
Limit: 1 for you and 1 gift for another
Bookings essential and must be made by 4 February. Subject to availability. 24 hour cancellation policy applies. Must be used in 1 visit. $30 voucher is valid for future Thai Spa Deluxe/Thai Summer Spa treatments only. No refunds, no cash back. Not to be used with any other offers.
See the rules that apply to all deals
More Great Deals
Today's Top Brand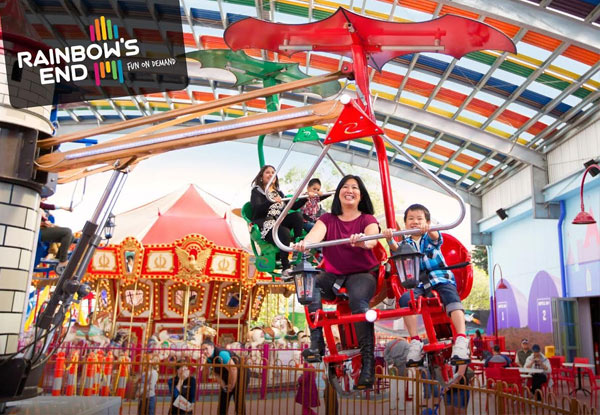 More Great Tauranga Deals
Deals in Other Regions
Tauranga

Tauranga

Voucher Guarantee
Getting more bang for your buck
---
Good news:
GrabOne's Voucher Guarantee means missing out on claiming your deal in time no longer means losing out altogether!
How does it work?
A voucher is valid up to and including the expiry date stated.

If you don't use your voucher before that date for whatever reason, it can still be used towards that service with that business for an additional 30 days.
For example, if you buy a bungy jump deal but don't use it before the expiry date, you can still use the amount you paid for the voucher towards a bungy jump, for another 30 days.
A few things to note:
The GrabOne Voucher Guarantee does not apply to product deals, travel and accommodation-related deals, or time-dependent event deals.

It's always best to use your voucher before the expiry date, so you get the most value for your money. And if you're a bit forgetful, we now automatically remind you if your vouchers are about to expire.

During the extended Voucher Guarantee period, your voucher can only be put towards the service stated on the voucher.

If the offer is seasonal, like a seasonal menu or chimney sweep service, the Voucher Guarantee can be put towards a similar offer at the merchant's discretion.

The conditions on your voucher still apply during the Voucher Guarantee period.