We loved this deal too, but it's no longer available. Check out our other fresh deals here.
Tauranga Seafood Festival
$50 for Two Adult Tickets or $10 for One Child's Ticket to the Tauranga Seafood Festival on Saturday 12th January 2013, 3pm - 8pm (value up to $70)
Value
$70
Discount
28%
You save
$20
This deal ended 4 years ago
Highlights
Delight your taste buds with fresh seafood.
Grab two adult tickets to the Tauranga Seafood Festival on Saturday 12th January for $50 or grab a child's ticket for $10.
Check out the filleting competition which sees Tauranga's fish companies going head to head for the title and shield.
Enjoy the most exquisite wine and seafood available.
If your summer fishing excursions were as unsuccessful as Mariah Carey's short-lived acting career then never-fear. Here's a deal that'll have you enjoying all the seafood you could possibly want.
Pay $50 for two adult tickets or $10 for one child's ticket to the Tauranga Seafood Festival on Saturday 12th January 2013 and enjoy marveling at the freshest seafood. If you have any kiddies under five then feel free to bring them along for free.
Offering five hours of premium seafood, delicious wine and non-stop entertainment, the Tauranga Seafood Festival is an event you cannot miss. Offering everything from cooking demonstrations to tastings, you'll feel like you've arrived in heaven. Bring all your friends and family along for a day of fun which includes:
The filleting competition
Mussel opening demo
Cfest eating competition
Local music entertainment including Grant Haua, Kougar Sistas, Hurricane Tilly and Sweet Echo
Specialty coffee
Naturally a seafood festival wouldn't be much fun without plenty of delectable food. You'll have the opportunity to try everything from Linda's seafood chowder to prawn twisters and Tag burgers. If you go mad for mussels then you'll love the the giant mussel fritters while all the fish lovers out there will have endless options. Click the buy button now and dive into a world of seafood indulgence.
Tauranga Seafood Festival
43 Dive Crescent
Tauranga

Saturday 12th January 2013 from 3.00pm - 8.00pm
Redeem your coupon at the main entrance only
Business in trade
Conditions
Valid from Jan 10, 2013
Expires Jan 12, 2013
Valid for Sat 12th of Jan 2013 from 3pm-8pm. Valid for 2 people only. Those under 16 years must be accompanied by an adult. Children under 5 years are free. Redeem at main entrance only. No refunds, no cashback. Not to be used with any other offer.
See the rules that apply to all deals
More Great Deals
Today's Top Brand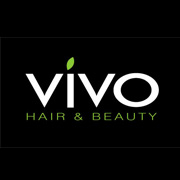 More Great Tauranga Deals
Deals in Other Regions
Tauranga

Tauranga

Voucher Guarantee
Getting more bang for your buck
---
Good news:
GrabOne's Voucher Guarantee means missing out on claiming your deal in time no longer means losing out altogether!
How does it work?
A voucher is valid up to and including the expiry date stated.

If you don't use your voucher before that date for whatever reason, it can still be used towards that service with that business for an additional 30 days.
For example, if you buy a bungy jump deal but don't use it before the expiry date, you can still use the amount you paid for the voucher towards a bungy jump, for another 30 days.
A few things to note:
The GrabOne Voucher Guarantee does not apply to product deals, travel and accommodation-related deals, or time-dependent event deals.

It's always best to use your voucher before the expiry date, so you get the most value for your money. And if you're a bit forgetful, we now automatically remind you if your vouchers are about to expire.

During the extended Voucher Guarantee period, your voucher can only be put towards the service stated on the voucher.

If the offer is seasonal, like a seasonal menu or chimney sweep service, the Voucher Guarantee can be put towards a similar offer at the merchant's discretion.

The conditions on your voucher still apply during the Voucher Guarantee period.