We loved this deal too, but it's no longer available. Check out our other fresh deals here.
Tauranga A & P Show
$15 for Two Adult Tickets to the Tauranga A&P Show on Jan 19th
This deal ended 4 years ago
Highlights
Go for the crowd pleaser and head out for a day of family fun.
Grab two adult tickets to the Tauranga A & P Show for $15.
Enjoy lots of fun affordable and free activities to choose from.
Watch the strongest man competition, pig race, medieval swordfighting, woodchopping demo and much more.
It doesn't get any more kiwi than this. Chuck on your gummies and swanndri for the Tauranga A & P show. Enjoy a day of action for the whole family.
Grab two adult tickets to the Tauranga A & P Show for $15.
The Tauranga A and P Show is coming to town on Saturday 19th January at the Greerton Race Course. Free entry for children. Plenty of both affordable fun and free stuff for the whole family to enjoy. Free Climbing Wall, Volcano Adventure Run, Superslides, Waterslides and Petting Zoo. The BOP Strongest Man Contest promises to be a crowd pleaser. Displays include Woodchopping, Shearing, Karate, Medieval Swordfighting and Pig Racing. There will be Western Riding and Harness events, mounted games and Pony rides. A cattle section will include the North Island Dexter Breeds championship. Bring your family and friends to enjoy the atmosphere of Country in the City.
Tauranga A & P Show
Tauranga Racecourse1383 Cameron RoadTauranga
(07) 544 3172

Business in trade
Opening Hours
10.00am - 4.00pm on Saturday 23rd January
Conditions
Valid from Jan 15, 2013
Expires Jan 19, 2013
Limit: 1 for you and 1 gift for another
No refunds or cashback. Valid for 19th Jan 2013 only. Children 12 y/o and under FREE.
See the rules that apply to all deals
More Great Deals
Today's Top Brand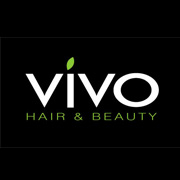 More Great Tauranga Deals
Deals in Other Regions
Tauranga
Tauranga


Voucher Guarantee
Getting more bang for your buck
---
Good news:
GrabOne's Voucher Guarantee means missing out on claiming your deal in time no longer means losing out altogether!
How does it work?
A voucher is valid up to and including the expiry date stated.

If you don't use your voucher before that date for whatever reason, it can still be used towards that service with that business for an additional 30 days.
For example, if you buy a bungy jump deal but don't use it before the expiry date, you can still use the amount you paid for the voucher towards a bungy jump, for another 30 days.
A few things to note:
The GrabOne Voucher Guarantee does not apply to product deals, travel and accommodation-related deals, or time-dependent event deals.

It's always best to use your voucher before the expiry date, so you get the most value for your money. And if you're a bit forgetful, we now automatically remind you if your vouchers are about to expire.

During the extended Voucher Guarantee period, your voucher can only be put towards the service stated on the voucher.

If the offer is seasonal, like a seasonal menu or chimney sweep service, the Voucher Guarantee can be put towards a similar offer at the merchant's discretion.

The conditions on your voucher still apply during the Voucher Guarantee period.