We loved this deal too, but it's no longer available. Check out our other cool deals here.
Wonderhouse
$55 for a 45-Minute Personal Box Fit Workout & One-hour Yoga Massage (value $115)
Value
$115
Discount
52%
You save
$60
This deal ended 4 years ago
Highlights
Get yourself fighting fit.
Grab a 45-minute personal Boxfit workout and a one hour yoga massage to wind down afterwards for just $55 from Roving Personal Fitness.
Enjoy the high intensity of Boxfit's pad work.
Unwind and release tension with a deep tissue yoga massage.
Attention! Listen up good. With this deal you will work hard, you will push yourself, and most of all... you will have fun. Is that understood? Now, the question is - are you ready for the challenge?
Get a 45-minute personal Boxfit workout and a one-hour yoga massage for just $55 from Roving Personal Fitness.
Get fighting fit with a Boxfit workout that's equal parts fun and challenging. You'll get your heart pumping, work your core, pick up some hand and footwork skills and go one on one with your trainer with some pad work.
After the intensity of Boxfit, it's then time to unwind with the laid-back, meditative atmosphere of a yoga massage. Yoga massage combines deep tissue massage, coordinated breath-work, and assisted yoga stretching. The deep tissue massage dissolves physical tension, while the breathing exercises and breath-work re-align the body and stimulate the natural flow of energy. The massage is performed on a mat to allow for a full range of stretches.
Wonderhouse
265 Gravatt Road
Papamoa
(07) 572 2214

Business in trade
Opening Hours
By Appointment
Conditions
Valid from Dec 15, 2012
Expires Feb 12, 2013
Limit: 1 for you and 1 gift for another
Booking essential. Subject to availability. Not valid on public holidays. Boxfit session to be used by one person in one session. Yoga massage may be booked any time before coupon expiry date, subject to availability. Individual results may vary.
See the rules that apply to all deals
More Great Deals
Today's Top Brand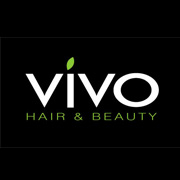 More Great Tauranga Deals
Deals in Other Regions
Tauranga
Tauranga


Voucher Guarantee
Getting more bang for your buck
---
Good news:
GrabOne's Voucher Guarantee means missing out on claiming your deal in time no longer means losing out altogether!
How does it work?
A voucher is valid up to and including the expiry date stated.

If you don't use your voucher before that date for whatever reason, it can still be used towards that service with that business for an additional 30 days.
For example, if you buy a bungy jump deal but don't use it before the expiry date, you can still use the amount you paid for the voucher towards a bungy jump, for another 30 days.
A few things to note:
The GrabOne Voucher Guarantee does not apply to product deals, travel and accommodation-related deals, or time-dependent event deals.

It's always best to use your voucher before the expiry date, so you get the most value for your money. And if you're a bit forgetful, we now automatically remind you if your vouchers are about to expire.

During the extended Voucher Guarantee period, your voucher can only be put towards the service stated on the voucher.

If the offer is seasonal, like a seasonal menu or chimney sweep service, the Voucher Guarantee can be put towards a similar offer at the merchant's discretion.

The conditions on your voucher still apply during the Voucher Guarantee period.