We loved this deal too, but it's no longer available. Check out our other sweet deals here.
Preston Family Chiropractic
$19 for a Consultation, Examination & Treatment (value $146)
Value
$146
Discount
86%
You save
$127
This deal ended 4 years ago
Highlights
Invest in the health of your spine.
Grab a consultation, examination and one treatment at Preston Family Chiropractic for just $19.
Let Dr Preston help you on a journey to a healthier spine and life.
Gently add motion to help relieve stuck spinal joints.
Suitable for children to the elderly.
Accusing someone of being 'spineless' is pretty unpleasant. Actually being spine-less would be far more unpleasant. Without that crucial series of vertebrae, us humans would be no more than flesh-coloured puddles. A healthy spine is essential to life - invest in yours by grabbing a consultation, examination and one treatment at Preston Family Chiropractic for just $19.
Dr Jay Preston has 15 years of chiropractic experience and prides himself on the highest quality of chiropractic care he delivers, with specialism in extremities and sports injuries. Chiropractic adjustment addresses spinal joints that aren't moving correctly, which can choke or irritate nearby nerves. Chiropractic adjustments add motion to these stuck joints, reducing nervous system disruption and giving health the chance to return.
You'll begin your chiropractic journey with a consultation and complete analysis which includes a free spinal exam and an extremity exam. Dr Preston focuses on being as specific, precise and accurate as possible to address only the problem areas. Finally, a treatment will begin the journey to health and wellness again. From children to the elderly, Dr Preston can help you achieve a healthy body so you can continue on with daily life, work and sport.
Preston Family Chiropractic
558 Papamoa Beach RoadPapamoa
(07) 542 5474

Business in trade
Opening Hours
Monday, Wednesday, Thursday & Friday 9.00am - 5.00pm
Tuesday 1.00pm - 5.00pm
Conditions
Valid from Jan 22, 2013
Expires Apr 22, 2013
Limit: 1 for you and 1 gift for another
Bookings essential. Subject to availability. Must be used in 1 visit by 1 person. 24-hour cancellation policy applies or coupon will be void. Further treatments may be necessary for optimum results. No refunds, no cash back, not to be used with other offers.
See the rules that apply to all deals
More Great Deals
Today's Top Brand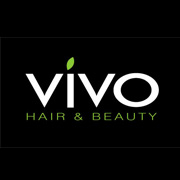 More Great Tauranga Deals
Deals in Other Regions
Tauranga

Voucher Guarantee
Getting more bang for your buck
---
Good news:
GrabOne's Voucher Guarantee means missing out on claiming your deal in time no longer means losing out altogether!
How does it work?
A voucher is valid up to and including the expiry date stated.

If you don't use your voucher before that date for whatever reason, it can still be used towards that service with that business for an additional 30 days.
For example, if you buy a bungy jump deal but don't use it before the expiry date, you can still use the amount you paid for the voucher towards a bungy jump, for another 30 days.
A few things to note:
The GrabOne Voucher Guarantee does not apply to product deals, travel and accommodation-related deals, or time-dependent event deals.

It's always best to use your voucher before the expiry date, so you get the most value for your money. And if you're a bit forgetful, we now automatically remind you if your vouchers are about to expire.

During the extended Voucher Guarantee period, your voucher can only be put towards the service stated on the voucher.

If the offer is seasonal, like a seasonal menu or chimney sweep service, the Voucher Guarantee can be put towards a similar offer at the merchant's discretion.

The conditions on your voucher still apply during the Voucher Guarantee period.