We loved this deal too, but it's no longer available. Check out our other awesome deals here.
Pacific Harbour Lodge - Tairua
$299 for Two Nights for Two People incl. Breakfast Both Mornings & a $50 Dinner Voucher (value $626)
Value
$626
Discount
52%
You save
$327
This deal ended 4 years ago
Highlights
Satisfy your itchy feet and take them on their next getaway adventure.
Grab two nights for two people, including breakfast both mornings and a $50 dinner voucher at Pacific Harbour Lodge, Tairua for only $299
Stay longer and pay $99 for each additional night.
Enjoy free wi-fi in your Queen Chalet, as well as nearby restaurants and plenty of attractions.
Includes a full cooked or continental breakfast each morning, including coffee or juice.
Take your complimentary spade and towels and head to Hot Water Beach.
As summer approaches you start to feel your feet itch - desperate to embark on their next adventure to deserted seashores. They're discontent spending another five months tucked beneath your office desk, stifled in thick socks and polished shoes. They crave to break free - to experience the sweet taste of freedom once again - in airy jandals and shoes that let your toes wiggle.
Grab two nights for two people, including breakfast both mornings and a $50 dinner voucher at Pacific Harbour Lodge, Tairua for only $299. You'll also get a 100MB of free WiFi and a spade and towels to take along to Hot Water Beach. If you want to stay away for longer, pay $99 for an additional night.
Pacific Harbour Lodge offers beautiful Tairua accommodation for those in search of an island style getaway. The well-facilitated chalets are all set amidst lush, green vegetation on the shores of the dazzling Tairua Harbour and are fully-equipped with Sky television, kitchens (or kitchenettes), complimentary wi-fi (up to 100MB) and toiletries. There are also numerous on-site facilities, including a cafe and day spa, as well as numerous restaurants and attractions nearby. You are guaranteed a relaxing and wholly enjoyable escape in a beautiful location in the Coromandel and Tairua region. Your hosts will even provide you with a spade and towels to use at the Hot Water Beach.
Stay extra nights by purchasing the second option. Deal includes a two night stay in a Queen Chalet with a cooked or continental breakfast for two on both mornings at The Pepe Cafe and Restaurant, including juice and coffee. The $50 food and beverage voucher is valid at surrounding participating restaurants.
Family units are available for a surcharge - arrange with the lodge directly.
Pacific Harbour Lodge - Tairua
223 Main RoadTairua
(07) 864 8581

Business in trade
Opening Hours
Summer 7.00am - 9.30pm
Winter 8.00am - 8.00pm
Conditions
Valid from Nov 9, 2012
Expires Mar 30, 2013
Booking essential. Subject to availability. Please check availability by phone to avoid disappointment. For two people max. Use in 1 visit. Accommodation is in a Queen Chalet. Family units available for a surcharge. $30 extra per person per night for anyone 3yrs & older (exl. breakfast). Extra nights can be bought - must be consecutive. Extra night is accommodation only. Includes cooked/continental breakfast for 2, both mornings, incl. juice & coffee. $50 food and beverage voucher valid at surrounding participating restaurants only - see coupon for choice. No refunds. No cash back. Not to be used with any other offers.
See the rules that apply to all deals
More Great Deals
Today's Top Brand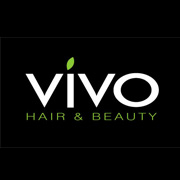 More Great Tauranga Deals
Deals in Other Regions
Tauranga

Tauranga


Voucher Guarantee
Getting more bang for your buck
---
Good news:
GrabOne's Voucher Guarantee means missing out on claiming your deal in time no longer means losing out altogether!
How does it work?
A voucher is valid up to and including the expiry date stated.

If you don't use your voucher before that date for whatever reason, it can still be used towards that service with that business for an additional 30 days.
For example, if you buy a bungy jump deal but don't use it before the expiry date, you can still use the amount you paid for the voucher towards a bungy jump, for another 30 days.
A few things to note:
The GrabOne Voucher Guarantee does not apply to product deals, travel and accommodation-related deals, or time-dependent event deals.

It's always best to use your voucher before the expiry date, so you get the most value for your money. And if you're a bit forgetful, we now automatically remind you if your vouchers are about to expire.

During the extended Voucher Guarantee period, your voucher can only be put towards the service stated on the voucher.

If the offer is seasonal, like a seasonal menu or chimney sweep service, the Voucher Guarantee can be put towards a similar offer at the merchant's discretion.

The conditions on your voucher still apply during the Voucher Guarantee period.