We loved this deal too, but it's no longer available. Check out our other cool deals here.
For the Love of Yoga
$20 for Four Yoga Classes (value $40)
Value
$40
Discount
50%
You save
$20
This deal ended 4 years ago
Highlights
Stretch out those muscles, ease away those aches and pains, head to For the Love of Yoga.
Grab four yoga classes at For the Love of Yoga for just $20.
Choose from three different locations: Papamoa, Aritaki and Te Puke.
Select from various styles of yoga, including Vinyasa Flow, Easy Flow, as well as beginners' and seniors' classes.
For many of us, the holiday period is now over and it's back to business as usual—along with all of the stress involved with it. Get yourself the perfect escape from all those mental and physical strains with today's deal from For the Love of Yoga.
Grab four relaxing, strengthening yoga classes for just $20 with For the Love of Yoga – you can even choose where and when you do them.
Let the team at For the Love of Yoga help you discover – or rediscover – your passion for yoga. There are various styles of yoga to choose from, such as Vinyasa Flow, Easy Flow, and beginners'/seniors' classes. These aren't block booking passes – once you have activated your first class, you choose when and where you come. Classes are heald in Papamoa, Aritaki and Te Puke, so you can select the location that best suits you. Come along and see how yoga will help you live a healthier and happier lifestyle. Yoga can improve your core strength and help promote weight loss. This is about getting fit and feeling great. First timers or yoga fiends, everyone is welcome. Purchase one for yourself and gift one to a friend!
For the Love of Yoga
MondaysPapamoa Surf Lifesaving Club9.30am - 11.00amPapamoa Sports & Rec Centre6.00pm - 7.30pm TuesdaysArataki Community Centre9.30am - 11.00amTe Puke Health & Fitness6.00pm - 7.30pm WednesdaysArataki Community Centre6.00pm - 7.30pm
(07) 542 4178

Business in trade
Conditions
Valid from Jan 20, 2013
Expires May 21, 2013
Limit: 1 for you and 2 gifts for others
Bookings essential. Subject to availability. Coupon can be activated any time before the expiry date. Exchange your card for a pre-loaded yoga classes card all equipment included. No refunds or cash backs. Not to be used with other offers.
See the rules that apply to all deals
More Great Deals
Today's Top Brand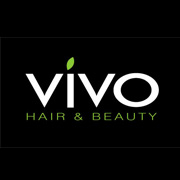 More Great Tauranga Deals
Deals in Other Regions
Tauranga
Tauranga

Voucher Guarantee
Getting more bang for your buck
---
Good news:
GrabOne's Voucher Guarantee means missing out on claiming your deal in time no longer means losing out altogether!
How does it work?
A voucher is valid up to and including the expiry date stated.

If you don't use your voucher before that date for whatever reason, it can still be used towards that service with that business for an additional 30 days.
For example, if you buy a bungy jump deal but don't use it before the expiry date, you can still use the amount you paid for the voucher towards a bungy jump, for another 30 days.
A few things to note:
The GrabOne Voucher Guarantee does not apply to product deals, travel and accommodation-related deals, or time-dependent event deals.

It's always best to use your voucher before the expiry date, so you get the most value for your money. And if you're a bit forgetful, we now automatically remind you if your vouchers are about to expire.

During the extended Voucher Guarantee period, your voucher can only be put towards the service stated on the voucher.

If the offer is seasonal, like a seasonal menu or chimney sweep service, the Voucher Guarantee can be put towards a similar offer at the merchant's discretion.

The conditions on your voucher still apply during the Voucher Guarantee period.