We loved this deal too, but it's no longer available. Check out our other fresh deals here.
Fashion Look
$49 for an Advance Teeth Whitening Kit incl. Nationwide Delivery (value $303)
Delivered within: 21 days
Value
$303
Discount
83%
You save
$254
This deal ended 5 years ago
Highlights
No pearly white glow? No problem.
Grab an advanced teeth whitening kit from Youthful Body for just $49, including nationwide delivery.
Use this system in the comfort of your own home.
Designed to help whiten your teeth by up to eight shades.
Perfect for sensitive teeth with minerals to strengthen the enamel.
No pearly white glow coming from your mouth might be somewhat of an advantage in concealing your position from the enemy during a game of laser tag, but in all other situations, dull, yellow teeth are of no use to anyone.
Get an Advance teeth whitening kit from Youthful Body for just $49, including nationwide delivery. The Advance teeth whitening kit includes:
Gel whitening pen (contains 6% hydrogen peroxide)
Portable LED mouth light with batteries for best results possible at home
Cheek retractor and shade guide to track your progress
An extra gel pen
This system is designed to help whiten your teeth by up to eight shades and can be used in the comfort of your own home. The minerals in the gel pen strengthen the enamel by replenishing key minerals and the remineralisation process also desensitises the teeth. Remineralising gel should only be applied after undergoing a teeth whitening treatment.
Fashion Look

info@thegrailgroup.zendesk.com
Business in trade
Conditions
Limit: 4 for you and 2 gifts for others
Not for use by pregnant or lactating women. Enter address when purchasing. Incl. nationwide delivery. Excl. PO Box & rural addresses. Individual results may vary and will depend on consistent and correct use of the system. No refunds, no cash back, not to be used with any other offers.
See the rules that apply to all deals
Delivery Timeframe: 21 days
More Great Deals
Today's Top Brand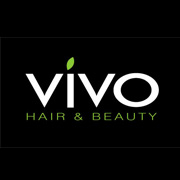 More Great Tauranga Deals
Deals in Other Regions
Tauranga

Tauranga

Voucher Guarantee
Getting more bang for your buck
---
Good news:
GrabOne's Voucher Guarantee means missing out on claiming your deal in time no longer means losing out altogether!
How does it work?
A voucher is valid up to and including the expiry date stated.

If you don't use your voucher before that date for whatever reason, it can still be used towards that service with that business for an additional 30 days.
For example, if you buy a bungy jump deal but don't use it before the expiry date, you can still use the amount you paid for the voucher towards a bungy jump, for another 30 days.
A few things to note:
The GrabOne Voucher Guarantee does not apply to product deals, travel and accommodation-related deals, or time-dependent event deals.

It's always best to use your voucher before the expiry date, so you get the most value for your money. And if you're a bit forgetful, we now automatically remind you if your vouchers are about to expire.

During the extended Voucher Guarantee period, your voucher can only be put towards the service stated on the voucher.

If the offer is seasonal, like a seasonal menu or chimney sweep service, the Voucher Guarantee can be put towards a similar offer at the merchant's discretion.

The conditions on your voucher still apply during the Voucher Guarantee period.