We loved this deal too, but it's no longer available. Check out our other awesome deals here.
Fine Silver Design Studio
From $25 for a Sterling Silver Pendant in One of Three Designs
Delivered within: 21 days
This deal ended 5 years ago
Highlights
Treat yourself or a friend like a princess with some divine jewellery.
Grab a sterling silver spiral pendant in one of three designs from Fine Silver Design Studio.
Choose either a flow sterling spiral pendant, a sterling silver round crystal pendant or a twin sterling silver heart locket.
Necklaces like these used to be a luxury set aside purely for the mega rich princesses to compliment their gold staircases and satin pillows. But now, anyone with a love of jewellery is able to enjoy them. Grab a sterling silver spiral pendant in one of three designs from Fine Silver Design Studio.
The three available options are:
Flow sterling silver spiral pendant with Swarovski elements crystals for $25
Sterling silver round crystal set pendant for $25
Twin sterling silver heart locket pendant for $37
Fine Silver Design Studio
(07) 852 5781, (021) 261 8230
suskia@finesilverdesignstudio.co.nz
Business in trade
Conditions
Pay $4 for delivery for any number of purchases. Enter address when purchasing. Excl. PO Box & rural addresses. No refunds, no cash back, not to be used with any other offers.
See the rules that apply to all deals
Delivery Timeframe: 21 days
More Great Deals
Today's Top Brand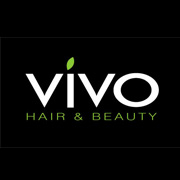 More Great Tauranga Deals
Deals in Other Regions
Tauranga
Tauranga


Voucher Guarantee
Getting more bang for your buck
---
Good news:
GrabOne's Voucher Guarantee means missing out on claiming your deal in time no longer means losing out altogether!
How does it work?
A voucher is valid up to and including the expiry date stated.

If you don't use your voucher before that date for whatever reason, it can still be used towards that service with that business for an additional 30 days.
For example, if you buy a bungy jump deal but don't use it before the expiry date, you can still use the amount you paid for the voucher towards a bungy jump, for another 30 days.
A few things to note:
The GrabOne Voucher Guarantee does not apply to product deals, travel and accommodation-related deals, or time-dependent event deals.

It's always best to use your voucher before the expiry date, so you get the most value for your money. And if you're a bit forgetful, we now automatically remind you if your vouchers are about to expire.

During the extended Voucher Guarantee period, your voucher can only be put towards the service stated on the voucher.

If the offer is seasonal, like a seasonal menu or chimney sweep service, the Voucher Guarantee can be put towards a similar offer at the merchant's discretion.

The conditions on your voucher still apply during the Voucher Guarantee period.