We loved this deal too, but it's no longer available. Check out our other cool deals here.
Our BackYard Pub
$15 for a $30 Food & Beverage Dinner Voucher (value $30)
Value
$30
Discount
50%
You save
$15
This deal sold out at:
12:42pm
Highlights
Switch your back yard for Our Back Yard.
Grab a $30 food and beverage dinner voucher for Our Back Yard in Rotorua for some good beer, good wine, good food and good times.
Spoil yourself with the choice of many great tap beers and even more by the bottle.
Be sure of a good feed with the range of good Kiwi grub available on the Mains and Yardie Burger menus.
Your back yard probably doesn't have a huge range of beers, or someone to prepare great food for you. It probably doesn't have the atmosphere and magic of a real pub either. But this one does. Grab a $30 food and beverage dinner voucher for Our Back Yard and head down to Rotorua for some good beer, good wine, good food and good times.
You'll find all your favourite ales on tap, such as Speight's Gold Medal, Speight's Distinction, Speight's Cider, Speight's Cider, Waikato, Steinlager Super Cold and James Squire Amber Ale. There are also over 20 different beers by the bottle. The menu focusses on good honest Kiwi food and you will be able to choose from the Mains and Yardie Burgers menus, including favourites such as steaks, pasta, salad and of course some bonza burgers. This pub is housed in an historic 1934 house, which now features two large outside deck areas that make it the perfect summer hangout.
Our BackYard Pub
1287 Eruera StreetRotorua
(07) 349 4937

Business in trade
Opening Hours
Tuesday - Sunday 5.00pm - 8.00pm

Conditions
Valid from Mar 1, 2013
Expires Apr 30, 2013
Limit 1 per user
Valid for Dinner Only 5pm - 8pm. Valid for Mains & Yardie Burgers only. One coupon must be used between 2 adults. 12 yrs+ will be counted in table limits, 11 and under not included in table limits however a kids menu is available. R18 Alcohol.
See the rules that apply to all deals
More Great Deals
Today's Top Brand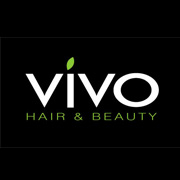 Deals in Other Regions
Manawatu - Wanganui
Rotorua - Taupo

Voucher Guarantee
Getting more bang for your buck
---
Good news:
GrabOne's Voucher Guarantee means missing out on claiming your deal in time no longer means losing out altogether!
How does it work?
A voucher is valid up to and including the expiry date stated.

If you don't use your voucher before that date for whatever reason, it can still be used towards that service with that business for an additional 30 days.
For example, if you buy a bungy jump deal but don't use it before the expiry date, you can still use the amount you paid for the voucher towards a bungy jump, for another 30 days.
A few things to note:
The GrabOne Voucher Guarantee does not apply to product deals, travel and accommodation-related deals, or time-dependent event deals.

It's always best to use your voucher before the expiry date, so you get the most value for your money. And if you're a bit forgetful, we now automatically remind you if your vouchers are about to expire.

During the extended Voucher Guarantee period, your voucher can only be put towards the service stated on the voucher.

If the offer is seasonal, like a seasonal menu or chimney sweep service, the Voucher Guarantee can be put towards a similar offer at the merchant's discretion.

The conditions on your voucher still apply during the Voucher Guarantee period.