We loved this deal too, but it's no longer available. Check out our other sweet deals here.
Neverland Sales
$20 for a Vintage Style Fob Watch Necklace in Silver or Gold Colour incl. Nationwide Delivery (value $125)
Value
$125
Discount
84%
You save
$105
This deal ended 5 years ago
Highlights
Take a step back in time with a classic vintage style accessory. Choose silver or gold colour.
Channel a by-gone era with a stunning Victorian inspired fob watch necklace from Neverland Sales for just $20, including nationwide delivery.
Be on time and in style, everywhere you go.
The watch measures 4.0cm in diameter, has a 2.8cm watch face and comes with a 70cm long chain.
Wear the watch as a necklace or carry it in your pocket, just like in the old days.
Visit www.neverlandredeem.com to redeem your coupon.
Everything old is new again and vintage is back with a vengance. Revisit a bygone era of horse drawn carts and corsets with a beautifully rendered vintage style fob watch necklace, available in your choice of gold or silver colour, from Neverland Sales for just $20, including nationwide delivery.
If you're renowned for running late, then this is the perfect stylish yet practical accessory for you. The watch clicks open from the top and reveals a gorgeous easy-to-read analogue clock face so you'll never be late for those important dates ever again! The watch is made from zinc alloy and is nickel free. It measures 4.5cm in diameter and 1.5cm in depth. The chain is 44.5cm long.
Specifications:
Available in gold or silver
Chain Length is 70 cm
Nickel free
4.0 cm in diameter
2.8 cm watch face
Visit www.neverlandredeem.com to redeem your coupon.
Neverland Sales

www.neverlandredeem.com

Email: support@neverlandsales.zendesk.com
Business in trade
Conditions
Valid from Nov 8, 2012
Expires Dec 8, 2012
Must redeem coupon online at www.neverlandredeem.com. Incl. nationwide delivery. Allow up to 4 weeks for delivery. May not be suitable for all skin types. Recommended for ages 14 and above. **Please note, your order will contain customs documentation that reflects the price you will have paid for the product in $AUD less the included freight. To avoid confusion this figure is not the recommended retail price which is as stated NZ$125. Delivery address can not be changed after purchasing. No refunds, No cash back. Not to be used with any other offers.
See the rules that apply to all deals
More Great Deals
Today's Top Brand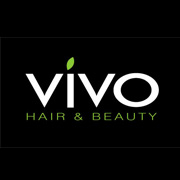 Deals in Other Regions
Manawatu - Wanganui

Rotorua - Taupo


Voucher Guarantee
Getting more bang for your buck
---
Good news:
GrabOne's Voucher Guarantee means missing out on claiming your deal in time no longer means losing out altogether!
How does it work?
A voucher is valid up to and including the expiry date stated.

If you don't use your voucher before that date for whatever reason, it can still be used towards that service with that business for an additional 30 days.
For example, if you buy a bungy jump deal but don't use it before the expiry date, you can still use the amount you paid for the voucher towards a bungy jump, for another 30 days.
A few things to note:
The GrabOne Voucher Guarantee does not apply to product deals, travel and accommodation-related deals, or time-dependent event deals.

It's always best to use your voucher before the expiry date, so you get the most value for your money. And if you're a bit forgetful, we now automatically remind you if your vouchers are about to expire.

During the extended Voucher Guarantee period, your voucher can only be put towards the service stated on the voucher.

If the offer is seasonal, like a seasonal menu or chimney sweep service, the Voucher Guarantee can be put towards a similar offer at the merchant's discretion.

The conditions on your voucher still apply during the Voucher Guarantee period.