We loved this deal too, but it's no longer available. Check out our other fresh deals here.
Mammal Riding Adventures
$10 for 2-Hour Dolphin Harness Ride with Mammal Riding Adventures (value $50)
Value
$50
Discount
80%
You save
$40
This deal ended 6 years ago
Highlights
Winter's almost here, but the water isn't THAT cold! Get out and about in the ocean on the back of a dolphin!
Pay just $10 for a two-hour dolphin harness ride with Mammal Riding Adventures!
Experience the wonders of both land and sea as you dive in and out the waves on dolphinback for two whole hours!
Grab one for yourself and one for a friend!
We weren't particularly phased when Russell Crowe won his Oscar in 2001 for Gladiator; after the Australians claimed him as one of theirs it was all over. But we are very excited about our own Moko the bottlenose dolphin being named one of the most heroic animals of all time in the latest Time Magazine poll, for her courageous rescue of two pygmy sperm whales who were at risk of becoming beached as.
Following Moko's worldwide acclaim, GrabOne is delighted to bring you an excellent deal that'll allow you to experience the ocean just as Moko did. Pay just $10 for a two-hour dolphin harness ride with Mammal Riding Adventures and experience the waters around Auckland City like you never have before - on the back of a trained dolphin.
Mammal Riding Adventures is New Zealand's only animal-riding service that includes aquatic mammals. Whilst they specialise in whale-riding tours, their dolphin-rides have become exceedingly popular since Moko hit our waters. Mammal Riding Adventures (MRA) also offers a range of other exclusive animal-rides, including ostriches, tortoises and domesticated ligers.
See the sights of both land and sea as your trained dolphin dives in and out of the waves at top speed, plunging you into the cool depths of the ocean before cresting the waves, allowing you to feel the salt spray hit your face. I don't know about you, but I couldn't think of a more unique way to spend my afternoon.
Dolphin riders meet daily at Princes Wharf where they're given a brief safety talk and taught a few basic dolphin commands. You'll be fitted into your harness by the MRA crew before boarding your chosen dolphin. All dolphin riders swim in a pod with a trained instructor who will guide you and your dolphin through the harbour and around the Tamaki Strait using a range of hand signals and high-pitched dolphin instructions. Mammal Riding Tours have a 100% safety record so you know you're in good hands/fins when embarking on this awesome adventure.
Grab this exclusive deal now and hit the waters of Auckland in style on the back of a dolphin. Opportunities like this don't come by every day, so make sure you secure yourself a spot on Auckland's most thrilling water ride!
GrabOne and Mammal Riding Adventures do not endorse harness riding on ordinary dolphins. Mammal Riding Adventures employ a pod of Gimme dolphins, a specific breed accustomed to the art of harness riding.
Mammal Riding Adventures
Depart from Princes WharfAuckland Viaduct
0800 472 2663
Business in trade
Conditions
Valid from Apr 1, 2011
Expires Jul 1, 2011
Limit: 1 for you and 1 gift for another
Bookings essential. Subject to availability. One voucher per rider. Must be able to swim and hold breath under water for 10 seconds. Nose plugs provided.
See the rules that apply to all deals
More Great Deals
Today's Top Brand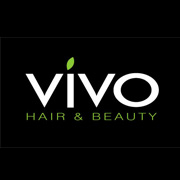 Deals in Other Regions
Manawatu - Wanganui
Rotorua - Taupo


Voucher Guarantee
Getting more bang for your buck
---
Good news:
GrabOne's Voucher Guarantee means missing out on claiming your deal in time no longer means losing out altogether!
How does it work?
A voucher is valid up to and including the expiry date stated.

If you don't use your voucher before that date for whatever reason, it can still be used towards that service with that business for an additional 30 days.
For example, if you buy a bungy jump deal but don't use it before the expiry date, you can still use the amount you paid for the voucher towards a bungy jump, for another 30 days.
A few things to note:
The GrabOne Voucher Guarantee does not apply to product deals, travel and accommodation-related deals, or time-dependent event deals.

It's always best to use your voucher before the expiry date, so you get the most value for your money. And if you're a bit forgetful, we now automatically remind you if your vouchers are about to expire.

During the extended Voucher Guarantee period, your voucher can only be put towards the service stated on the voucher.

If the offer is seasonal, like a seasonal menu or chimney sweep service, the Voucher Guarantee can be put towards a similar offer at the merchant's discretion.

The conditions on your voucher still apply during the Voucher Guarantee period.