We loved this deal too, but it's no longer available. Check out our other cool deals here.
Good Year Auto Service Centre
Up to 57% off a Wheel Alignment & Balance Package for a Car or 4WD Vehicle at Goodyear Auto Service Centre, Rotorua (value up to $162)
Value
$162
Discount
57%
You save
$93
This deal ended 5 years ago
Highlights
Don't be that unlucky sod on the motorway waiting for a tow truck.
Grab a full wheel overhaul package, including a wheel alignment, a wheel balance, a tyre rotation and a comprehensive tyre safety check for your car/van or 4WD from Goodyear Auto Service Centre and get up to 57% off.
Draw on the knowledge and know-how of the expert team at Goodyear.
Secure yourself peace of mind knowing your car's tyres are in great condition.
Tyres are one of those things we don't pay much attention to until something goes wrong with them, much like washing machines, hot water cylinders and heat pumps in the winter! Next time you're on the road, think about what you'd do if you suddenly had to replace one, two, three or all four of your tyres. If the cost, inconvenience and safety aspect of this situation fills you with dread, grab today's deal and secure yourself total peace of mind.

Goodyear Auto Service Centre is an MTA approved 'one-stop-shop' for tyres. Pay just $69 for a complete wheel alignment, wheel balance, a tyre rotation and a comprehensive safety check for a car or van or just $89 for a 4WD vehicle at Goodyear Auto Service Centre, and save up to 57% off the usual price.
We've all passed that unlucky person on the side of the motorway with their hazard lights on waiting for a tow truck to arrive to get them home, or to the nearest mechanic! Make sure you never have to be in that position with today's deal. Your car relies on the safe and efficient operation of all four of your tyres, so ensure they're all in good condition and working properly. Grab today's deal, call Goodyear for an appointment and take your car or 4WD in for a full wheel overhaul.
Good Year Auto Service Centre
42 Fairy Springs RoadRotorua
(07) 348 9205

Business in trade
Opening Hours
Weekdays 8.00am - 5.00pm
Saturday 9.00am - 12.00pm
Conditions
Valid from Feb 24, 2012
Expires May 24, 2012
Bookings essential. Subject to availability. Must be used in one visit. Not valid for commercial vehicles. If extra parts are required these will incur additional cost.
See the rules that apply to all deals
More Great Deals
Today's Top Brand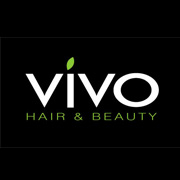 Deals in Other Regions
Manawatu - Wanganui

Rotorua - Taupo


Voucher Guarantee
Getting more bang for your buck
---
Good news:
GrabOne's Voucher Guarantee means missing out on claiming your deal in time no longer means losing out altogether!
How does it work?
A voucher is valid up to and including the expiry date stated.

If you don't use your voucher before that date for whatever reason, it can still be used towards that service with that business for an additional 30 days.
For example, if you buy a bungy jump deal but don't use it before the expiry date, you can still use the amount you paid for the voucher towards a bungy jump, for another 30 days.
A few things to note:
The GrabOne Voucher Guarantee does not apply to product deals, travel and accommodation-related deals, or time-dependent event deals.

It's always best to use your voucher before the expiry date, so you get the most value for your money. And if you're a bit forgetful, we now automatically remind you if your vouchers are about to expire.

During the extended Voucher Guarantee period, your voucher can only be put towards the service stated on the voucher.

If the offer is seasonal, like a seasonal menu or chimney sweep service, the Voucher Guarantee can be put towards a similar offer at the merchant's discretion.

The conditions on your voucher still apply during the Voucher Guarantee period.