We loved this deal too, but it's no longer available. Check out our other awesome deals here.
Total Home Services
$65 for a Three-Bedroom House Carpet Clean for Rotorua/Taupo (value $149)
Value
$149
Discount
56%
You save
$84
This deal sold out at:
12:01am
Highlights
Sometimes it's necessary to call in the professionals.
Grab a three-bedroom carpet clean from Bay Total Home Services for just $65. The team at Bay Total Home Services will shampoo three bedrooms, the lounge, dining and hallway areas of your home.
Say goodbye to lingering smelly odours and remove unhealthy allergens from within your carpet pile.
Leave your carpets in the hands of the professional team at Bay Total Home Services and reap the rewards of having freshly cleaned carpets.
Above all things Sally loves the feeling of freshly cleaned carpets. And therein lies the problem, Sally despises vacuuming and has twice stained her carpets while trying to remove other stains. Sally just isn't much of a cleaner. In fact Sally has been called 'domestically challenged'. Today Sally's mum is going to solve her daughter's carpet conundrum by gifting her a GrabOne coupon.
Start the New Year as you mean to continue, with fresh, clean carpets. Grab a carpet clean for a three-bedroom house from Bay Total Home Services for just $65.
In order to protect your carpet investment, regular carpet care, a good functioning vacuum cleaner and regular carpet cleaning are required to extend the life of your carpet. Bay Total Home Services have carpet cleaners who will guarantee your satisfaction with your newly cleaned carpets or they'll come back and redo the job for free. They're local so they have cleaners all over Rotorua, Taupo and in between that can be at your job as quick as can be. Because they're local there's no expensive travel charges, so you need to call Bay Total Home Services to get your carpets cleaned now.
Total Home Services
Mobile service
021 296 4788

Business in trade
Opening Hours
Monday - Saturday 8.30am - 5.00pm
Please check fine print for any restrictions.
Conditions
Valid from Feb 24, 2013
Expires May 19, 2013
Limit 2 per user
Bookings ess. Sub. to avail. Must be used in 1 visit. Valid for Rotorua, Taupo, Whakatane & between, other areas $15 travel cost. 50c charge for each stair. $10 charge for extra rooms. No refunds, no cash back, not to be used with other offers.
See the rules that apply to all deals
More Great Deals
Today's Top Brand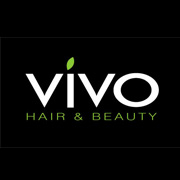 Deals in Other Regions
Manawatu - Wanganui
Rotorua - Taupo

Voucher Guarantee
Getting more bang for your buck
---
Good news:
GrabOne's Voucher Guarantee means missing out on claiming your deal in time no longer means losing out altogether!
How does it work?
A voucher is valid up to and including the expiry date stated.

If you don't use your voucher before that date for whatever reason, it can still be used towards that service with that business for an additional 30 days.
For example, if you buy a bungy jump deal but don't use it before the expiry date, you can still use the amount you paid for the voucher towards a bungy jump, for another 30 days.
A few things to note:
The GrabOne Voucher Guarantee does not apply to product deals, travel and accommodation-related deals, or time-dependent event deals.

It's always best to use your voucher before the expiry date, so you get the most value for your money. And if you're a bit forgetful, we now automatically remind you if your vouchers are about to expire.

During the extended Voucher Guarantee period, your voucher can only be put towards the service stated on the voucher.

If the offer is seasonal, like a seasonal menu or chimney sweep service, the Voucher Guarantee can be put towards a similar offer at the merchant's discretion.

The conditions on your voucher still apply during the Voucher Guarantee period.