We loved this deal too, but it's no longer available. Check out our other cool deals here.
Skydive Ballistic Blondes
$195 for 12,000ft Tandem Skydive & a $30 Voucher Towards USB Video or Photo Packs (value $370)
Value
$370
Discount
47%
You save
$175
This deal ended 4 years ago
Highlights
Explore Northland from the greatest vantage point imaginable.
Enjoy a skydive for just $195 with Ballistic Blondes and enjoy unbelievable views over the Whangarei region.'
Get a $30 voucher to use towards USB photo or video packs.
Feel the rush of jumping from 12,000 feet!
You can explore the gorgeous Northland landscape by hiking until your feet blister. Or, if you don't like the thought of being called "bubble-foot," you can just jump out of a plane at 12,000 feet and appreciate the entire area while hurtling towards the earth at terminal velocity.
Enjoy breathtaking views over Northland when you grab a 12,000-foot tandem skydive with the Ballistic Blondes for just $195.
Once you've jumped with the Skydive Ballistic Blondes, it's said you become part of the family. And what better family to be a part of than one that's strapped to your back 12,000 feet over Northland? The day is all about you, from the pre-jump instructions and kit-out, to the after-jump and the blow-by-blow breakdown of the jump itself so you know what you're getting yourself into.
Enjoy your skydive with Ballistic Blondes today and relive the experience over and over again. Included with this package deal, you'll also get $30 to use towards USB photo or video packs - ensuring that you'll be able to show all your friends and family members that you had the guts to jump out of a plane. Go on, be a daredevil - you know you want to!
Please allow half a day for your experience and call Ballistic Blondes on the morning of your jump to confirm weather conditions.
Skydive Ballistic Blondes
10 Domain Road
Onerahi
Whangarei
0800 NZ JUMP
Please allow half a day for your experience and call Ballistic Blondes on the morning of your jump to confirm weather conditions.
Business in trade
Conditions
Valid from Jan 20, 2013
Expires Apr 7, 2013
Limit: 1 for you and 1 gift for another
Bookings essential. Subject to weather conditions & availability. 72hr cancellation policy. Jump must be taken before expiry date. Redeemable at Whangarei drop zone only. Max weight strictly 100kgs. Voucher can only be used towards USB video or photo packs. No cash back, no refunds, not to be used with other offers.
See the rules that apply to all deals
More Great Deals
Today's Top Brand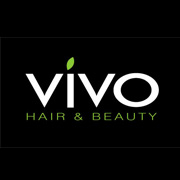 Deals in Other Regions
Manawatu - Wanganui

Rotorua - Taupo


Voucher Guarantee
Getting more bang for your buck
---
Good news:
GrabOne's Voucher Guarantee means missing out on claiming your deal in time no longer means losing out altogether!
How does it work?
A voucher is valid up to and including the expiry date stated.

If you don't use your voucher before that date for whatever reason, it can still be used towards that service with that business for an additional 30 days.
For example, if you buy a bungy jump deal but don't use it before the expiry date, you can still use the amount you paid for the voucher towards a bungy jump, for another 30 days.
A few things to note:
The GrabOne Voucher Guarantee does not apply to product deals, travel and accommodation-related deals, or time-dependent event deals.

It's always best to use your voucher before the expiry date, so you get the most value for your money. And if you're a bit forgetful, we now automatically remind you if your vouchers are about to expire.

During the extended Voucher Guarantee period, your voucher can only be put towards the service stated on the voucher.

If the offer is seasonal, like a seasonal menu or chimney sweep service, the Voucher Guarantee can be put towards a similar offer at the merchant's discretion.

The conditions on your voucher still apply during the Voucher Guarantee period.