We loved this deal too, but it's no longer available. Check out our other cool deals here.
Ultimate Massage Therapy
$40 for a One-Hour Treatment/Neuromuscular Massage (value $85)
Value
$85
Discount
52%
You save
$45
This deal sold out at:
10:12am
Highlights
Plastic always bounces back into shape - you don't.
Grab an one-hour treatment/Neuromuscular massage at Ultimate Massage Therapy for just $40.
Discover the underlying cause of any recurring pain.
Show your body you care with a targeted deep work massage.
Plastic has a memory. Heat it, bend it, stretch it - it'll always remember and return itself to its original pristine, flat shape. Unlike humans. When we get bent out of shape, we don't always bounce back - and usually end up tight, sore and in pain.
Rectify this and show your body you care by grabbing an one-hour treatment/Neuromuscular massage with Ultimate Massage Therapy for just $40.
Anne at Ultimate Massage Therapy focuses on getting your body working effectively - and painlessly - again. Going further than traditional remedial massage, your one-hour treatment will also seek out any underlying structural/postural cause for your pain. This is the treatment for you if you have recurring pain and restriction that refuses to go away. It has an emphasis on deep work rather than relaxation, with a focus on the body as a whole unit.
Ultimate Massage Therapy
64 Oxford StreetEnter through Cambridge St carparkRichmondNelson
Business in trade
Conditions
Valid from Nov 11, 2012
Expires Feb 5, 2013
Limit 2 per user
Bookings essential. Subject to availability. 1 coupon per person per visit. Must be used in 1 visit. 24-hour cancellation policy applies or coupon will be void. No refunds, no cash back, not to be used with other offers.
See the rules that apply to all deals
More Great Deals
Today's Top Brand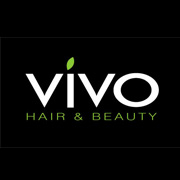 Deals in Other Regions
Dunedin - Invercargill

Queenstown - Wanaka


Voucher Guarantee
Getting more bang for your buck
---
Good news:
GrabOne's Voucher Guarantee means missing out on claiming your deal in time no longer means losing out altogether!
How does it work?
A voucher is valid up to and including the expiry date stated.

If you don't use your voucher before that date for whatever reason, it can still be used towards that service with that business for an additional 30 days.
For example, if you buy a bungy jump deal but don't use it before the expiry date, you can still use the amount you paid for the voucher towards a bungy jump, for another 30 days.
A few things to note:
The GrabOne Voucher Guarantee does not apply to product deals, travel and accommodation-related deals, or time-dependent event deals.

It's always best to use your voucher before the expiry date, so you get the most value for your money. And if you're a bit forgetful, we now automatically remind you if your vouchers are about to expire.

During the extended Voucher Guarantee period, your voucher can only be put towards the service stated on the voucher.

If the offer is seasonal, like a seasonal menu or chimney sweep service, the Voucher Guarantee can be put towards a similar offer at the merchant's discretion.

The conditions on your voucher still apply during the Voucher Guarantee period.