We loved this deal too, but it's no longer available. Check out our other cool deals here.
Hanmer Springs Jet
$57 for an Adult or $30 for a Child Jet Boat Experience on the Waiau Gorge (value $115)
Value
$115
Discount
50%
You save
$58
This deal ended 5 years ago
Highlights
Stop driving your family crazy with tedious yawn-fests.
Pay just $57 for an adult or $30 for a child to enjoy a jet boat experience with Thrillseekers Adventures on the Waiau Gorge in Hanmer Springs.
Combine all the best thrills and some of the most stunning scenery in the country.
Buy a bunch of coupons and get the whole family out for a spin.
Get ready for some heart-pounding action that the kids will talk about for years.
Family outings are normally spent yawing from one exhibit to the next. This tedious activity eventually drives the kids into a bizarre state of psychosis, which causes them pull funny faces at the masterpieces on display. The good news is that your next family outing doesn't have to be a maddening yawn-fest.
If you want to give the kids an exhilarating family experience, then you've come to the right place. Today, you can pay just $57 for an adult or $30 for a child to enjoy a jet boat experience with Thrillseekers Adventures on the Waiau Gorge in Hanmer Springs. Combine wind in your hair with river spray in your face, and you've got all the makings of the best river outing you've ever had.
Lift your spirits at Thrillseekers Adventures, a land where adrenalin and fun walk hand in hand and cobwebs in your head are banished in just a split second. During this unforgettable jet boat experience on the Waiau Gorge, you'll race through the rapids and flash past the breathtaking scenery. Equipped with twin V8 engines, the Thrillseekers Jet is perfectly designed for speed and heart-pounding action. Grab this deal right now and get ready to experience the (in)famous Hamilton jet spin!
Thrillseekers Adventures operate daily from 9.00am - 5.30pm and bookings are essential.
Hanmer Springs Jet
Ferry Bridge839 Hanmer Springs RoadHanmer Springs
(03) 315 7046 or 0800 661 538

Business in trade
Conditions
Valid from Nov 10, 2012
Expires Feb 10, 2013
Bookings essential. Subject to availability. Child age 3-13 years. Min age 3 years. Children must fit safety equipment in order to participate. No refunds, no cash back, not to be used with other offers. Must be used in one visit.
See the rules that apply to all deals
More Great Deals
Today's Top Brand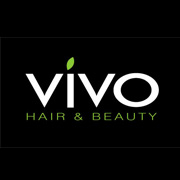 Deals in Other Regions
Dunedin - Invercargill

Queenstown - Wanaka


Voucher Guarantee
Getting more bang for your buck
---
Good news:
GrabOne's Voucher Guarantee means missing out on claiming your deal in time no longer means losing out altogether!
How does it work?
A voucher is valid up to and including the expiry date stated.

If you don't use your voucher before that date for whatever reason, it can still be used towards that service with that business for an additional 30 days.
For example, if you buy a bungy jump deal but don't use it before the expiry date, you can still use the amount you paid for the voucher towards a bungy jump, for another 30 days.
A few things to note:
The GrabOne Voucher Guarantee does not apply to product deals, travel and accommodation-related deals, or time-dependent event deals.

It's always best to use your voucher before the expiry date, so you get the most value for your money. And if you're a bit forgetful, we now automatically remind you if your vouchers are about to expire.

During the extended Voucher Guarantee period, your voucher can only be put towards the service stated on the voucher.

If the offer is seasonal, like a seasonal menu or chimney sweep service, the Voucher Guarantee can be put towards a similar offer at the merchant's discretion.

The conditions on your voucher still apply during the Voucher Guarantee period.