We loved this deal too, but it's no longer available. Check out our other sweet deals here.
The Tap Ale House
$18 for One Large Pizza & Two House Wines or Two Carlsberg Beers (value up to $35.60)
Value
$35.60
Discount
49%
You save
$17.60
This deal ended 4 years ago
Highlights
Summer, it's all about the finding that magical moment.
Grab one large pizza and two house wines or two Carlsberg Beers from The Tap Ale House in Nelson, for just $18.
Relax in their comfortable, welcoming restaurant and bar.
As the year comes to an end, work becomes rather intense and everyone gets a little exhausted. How many times have you heard that desperate, age-old call 'I need a beer!'? We think it's time that someone took the pressure off.
Give your whole being a little summer treat when you grab one large pizza and two house wines or two Carlsberg Beers from The Tap Ale House in Nelson, for just $18.
There is nothing quite as perfect as relaxing on a summer evening with a plate of pizza, charming company and that blissful, heavy feeling you get when you take the first sip of that well earned drink. Let The Tap Ale House laugh off your worries and hand you a huge plate of delicious, gourmet pizza. Choose from their extensive menu, you can even get gluten free!
The Tap Ale House
67 Aranui Road
Mapua
(03) 540 3465

Business in trade
Opening Hours
Monday - Sunday 12.00pm - 2.00am
See fine print for when this deal is valid
Conditions
Valid from Dec 16, 2012
Expires Feb 12, 2013
Limit: 2 for you and 2 gifts for others
Bookings recommended. Subject to availability. Valid after 5pm for Dinner Saturday - Monday. 1 coupon per couple. Must be used in 1 visit. R18 for alcohol. No refunds or cash back. Not to be used with any other offer.
See the rules that apply to all deals
More Great Deals
Today's Top Brand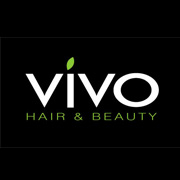 Deals in Other Regions
Dunedin - Invercargill

Queenstown - Wanaka

Voucher Guarantee
Getting more bang for your buck
---
Good news:
GrabOne's Voucher Guarantee means missing out on claiming your deal in time no longer means losing out altogether!
How does it work?
A voucher is valid up to and including the expiry date stated.

If you don't use your voucher before that date for whatever reason, it can still be used towards that service with that business for an additional 30 days.
For example, if you buy a bungy jump deal but don't use it before the expiry date, you can still use the amount you paid for the voucher towards a bungy jump, for another 30 days.
A few things to note:
The GrabOne Voucher Guarantee does not apply to product deals, travel and accommodation-related deals, or time-dependent event deals.

It's always best to use your voucher before the expiry date, so you get the most value for your money. And if you're a bit forgetful, we now automatically remind you if your vouchers are about to expire.

During the extended Voucher Guarantee period, your voucher can only be put towards the service stated on the voucher.

If the offer is seasonal, like a seasonal menu or chimney sweep service, the Voucher Guarantee can be put towards a similar offer at the merchant's discretion.

The conditions on your voucher still apply during the Voucher Guarantee period.