We loved this deal too, but it's no longer available. Check out our other awesome deals here.
Bicycle Business
$25 for Cycle Service & Safety Check (value $50)
Value
$50
Discount
50%
You save
$25
This deal ended 5 years ago
Highlights
Concede to the common wisdom: bikes are awesome.
Grab a cycle service and safety check from Bicycle Business for just $25.
Look after your favourite two-wheeled friend and ensure it's safe for the winter ahead.
Enjoy a comprehensive service and check by enthusiastic and expert staff.
In 1895, Winston Hammer made history by renouncing the bike. As his friends free-wheeled happily past him, high-fiveing each other as they did so, he firmly stuck to two legs. He went on to gain certain notoriety by becoming the founding (and only) member of the Anti-Bike League. After a couple of months of solitary meetings - punctuated by the gleeful shouts of his bike-riding chums - Winston conceded to the common wisdom: bikes are awesome.
Clearly you agree - which is why you're going to grab a cycle service and safety check from Bicycle Business for just $25.
Bicycle Business are in the business of looking after your favourite two-wheeled friend. Their enthusiastic and expert staff will ensure your bike is safe and road-worthy for the winter months ahead. The comprehensive service and safety check includes:
Check function of brakes and adjust if needed
Brake-pad replacement, if required
Check function of gears and adjust if required
Lube chain and check for chainwear
Full bolt check
Headset check/adjust as required
Check tyres and inflate as required
Grease seat post
Bicycle Business
Bicycle Business 29 Halifax StreetNelson
(03) 548 3877

Business in trade
Conditions
Valid from Nov 13, 2012
Expires Feb 9, 2013
Limit: 2 for you and 2 gifts for others
Bookings essential. Sub. to avail. Excl. parts (if required - customer will be contacted to gain permission). Must drop bike off at location (excl. bike pick-up service). Must be used in 1 visit. No refunds, no cash back, not to be used with other offers.
See the rules that apply to all deals
More Great Deals
Today's Top Brand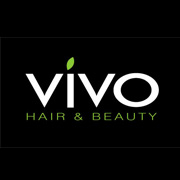 Deals in Other Regions
Dunedin - Invercargill

Queenstown - Wanaka


Voucher Guarantee
Getting more bang for your buck
---
Good news:
GrabOne's Voucher Guarantee means missing out on claiming your deal in time no longer means losing out altogether!
How does it work?
A voucher is valid up to and including the expiry date stated.

If you don't use your voucher before that date for whatever reason, it can still be used towards that service with that business for an additional 30 days.
For example, if you buy a bungy jump deal but don't use it before the expiry date, you can still use the amount you paid for the voucher towards a bungy jump, for another 30 days.
A few things to note:
The GrabOne Voucher Guarantee does not apply to product deals, travel and accommodation-related deals, or time-dependent event deals.

It's always best to use your voucher before the expiry date, so you get the most value for your money. And if you're a bit forgetful, we now automatically remind you if your vouchers are about to expire.

During the extended Voucher Guarantee period, your voucher can only be put towards the service stated on the voucher.

If the offer is seasonal, like a seasonal menu or chimney sweep service, the Voucher Guarantee can be put towards a similar offer at the merchant's discretion.

The conditions on your voucher still apply during the Voucher Guarantee period.