We loved this deal too, but it's no longer available. Check out our other fresh deals here.
Tuatara Brewery
$17 for a Tuatara Brewery Tour incl. Beer Tasting (value $30)
Value
$30
Discount
43%
You save
$13
This deal sold out at:
10:21am
Highlights
Experience their new premises and explore the inner workings of this iconic kiwi beer label.
Grab a 45-minute Tuatara brewery tour including beer tasting, for only $17.
Become part of the beer cult in Wellington and find out what makes this beer so refreshingly different.
Whether you're a pilsner follower a lager man, a dabbler in wheat beer or a one for the darker ales, this tour will give you an insight into everything you need to know.
Much like the tuatara that managed to survive through 2000 years of the world being a bit of a dick to native animals, Tuatara beer knows what it takes to be ahead of the game. So venture through the world of this established craft beer brewery and see why these chaps will be around for at least the next 2000 years.
Embrace the uniqueness of a well crafted beer from the master brewers at Tuatara. Grab a 45-minute Tuatara brewery tour including beer tasting, for only $17.
Tuatara (too-ah-tar-rah) was judged best brewery in 08/09 and is home to a wide array of delicious beer concoctions that are sure to impress. They have recently opened up their new premises (with the help of the Prime Minister) and are ready to show all of you beer aficionados how they make such glorious beer.
The tours are guided by either their production manager or one of their master brewers, who will introduce you to the brewing process at Tuatara, showing you how their beer is made from start to finish. At the end of the tour you will be introduced to four Tuatara beers to savour, whilst receiving the educational tasting low-down by your guide.
The tour and tasting lasts approximately 45 minutes, after which you are more than welcome to stay for a drink and something to eat from their tasting room menu. Each tour is restricted to a maximum of thirty people so it pays to book in advance to ensure your spot on the tour.
Tuatara Brewery
7 Sheffield Street
Paraparaumu
Kapiti Coast
0272390007

Business in trade
Opening Hours
Tours: Saturdays 1.15pm, 3.15pm & 5.15pm, Sunday 1.15pm & 3.15pm
Brewery open Friday – Saturday 11.00am – 6.00pm
Conditions
Valid from Nov 15, 2012
Expires Feb 8, 2013
Limit: 5 for you and 5 gifts for others
Bookings essential. Subject to availability. R18. No refunds, no cash backs, not to be used with any other offer.
See the rules that apply to all deals
More Great Deals
Today's Top Brand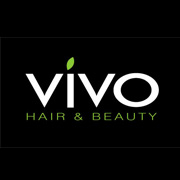 Deals in Other Regions
Taranaki


Voucher Guarantee
Getting more bang for your buck
---
Good news:
GrabOne's Voucher Guarantee means missing out on claiming your deal in time no longer means losing out altogether!
How does it work?
A voucher is valid up to and including the expiry date stated.

If you don't use your voucher before that date for whatever reason, it can still be used towards that service with that business for an additional 30 days.
For example, if you buy a bungy jump deal but don't use it before the expiry date, you can still use the amount you paid for the voucher towards a bungy jump, for another 30 days.
A few things to note:
The GrabOne Voucher Guarantee does not apply to product deals, travel and accommodation-related deals, or time-dependent event deals.

It's always best to use your voucher before the expiry date, so you get the most value for your money. And if you're a bit forgetful, we now automatically remind you if your vouchers are about to expire.

During the extended Voucher Guarantee period, your voucher can only be put towards the service stated on the voucher.

If the offer is seasonal, like a seasonal menu or chimney sweep service, the Voucher Guarantee can be put towards a similar offer at the merchant's discretion.

The conditions on your voucher still apply during the Voucher Guarantee period.