We loved this deal too, but it's no longer available. Check out our other fresh deals here.
The Marathon Chef
$120 for Two, $180 for Four or $240 for Six People for a Three-Hour Cooking Demonstration & Eight Course Degustation Meal
This deal ended 4 years ago
Highlights
Get the skills to create a meal to truly impress, so you can become a culinary sensation.
Grab a three-hour cooking demonstration and an eight course degustation for two people for $120, four people for $180 or six people for $240.
Learn from a Michelin star chef with over 30 years of experience in specialising in Mediterranean cuisine.
If your cooking skills are as terrible as watching a naive American trying to figure out the concept of chopsticks, then now is your chance to learn from the best.

Grab a three-hour cooking demonstration and an eight course degustation for two people for $120, four people for $180 or six people for $240.
Let Sergio Guzzardi (the Marathon Chef), an incredibly skilled and Michelin star chef, take you on a culinary journey to the heart of Italy. He has over 30 years of experience, specialising in Mediterranean cuisine, and has worked at some of the best restaurants on the planet. With this special offer, Sergio provide an extensive personalised menu, recipes for every dish prepared, a list of 'kitchen vocab', a 'plan of action' list and recent related popular culture/academic articles related to your private cooking class. With the three hour cooking classes you'll learn how to make a whole raft of delicious creations that are sure to add a bit of pizzazz to your cooking. The price includes all the food and ingredients required and a delicious sit down eight-course degustation.
Eight-course degustation includes:
Pappa al Pomodoro Estiva
- Summer cold fresh tomato and basil Tuscan soup
Risotto agli Asparagi
- Arborio rice risotto with asparagus and parmesan
Tortelli di spinaci e ricotta con salsa al burro e salvia
- House-made tortelli pasta filled with spinach and ricotta cheese, with butter, sage and parmesan sauce
Pappardelle al ragu' d'Agnello
House-made pappardelle pasta with leg of lamb ragout and rosemary oil
Pesce del giorno con Cozze nel loro brodo e Zafferano
- Fish fillet of the day, mussels broth, cream and saffron, with zucchini.
Sorbetto al Limone
- House made lemon sorbet - to clean the palette.
Bistecca di Manzo agli odori e Aceto Balsamico
- Sliced pan-fried sirloin of beef steak with fresh thyme mirepoix of vegetable, modena balsamic vinegar sauce, with hot mustard potatoes puree
Profiteroles Mini choux
- Paste buns topped with dark chocolate and filled with espresso crème patissiere, with raspberry coulis and crème anglaise
The Marathon Chef
New Zealand

themarathonchef@gmail.com
Business in trade
Conditions
Valid from Dec 21, 2012
Expires Jun 19, 2013
Bookings essential. Subject to availability. 24 hour cancellation policy applies. No refunds, no cash backs, not to be used with any other offers. Call for holiday closedown dates.
See the rules that apply to all deals
More Great Deals
Today's Top Brand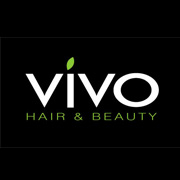 Deals in Other Regions
Taranaki


Voucher Guarantee
Getting more bang for your buck
---
Good news:
GrabOne's Voucher Guarantee means missing out on claiming your deal in time no longer means losing out altogether!
How does it work?
A voucher is valid up to and including the expiry date stated.

If you don't use your voucher before that date for whatever reason, it can still be used towards that service with that business for an additional 30 days.
For example, if you buy a bungy jump deal but don't use it before the expiry date, you can still use the amount you paid for the voucher towards a bungy jump, for another 30 days.
A few things to note:
The GrabOne Voucher Guarantee does not apply to product deals, travel and accommodation-related deals, or time-dependent event deals.

It's always best to use your voucher before the expiry date, so you get the most value for your money. And if you're a bit forgetful, we now automatically remind you if your vouchers are about to expire.

During the extended Voucher Guarantee period, your voucher can only be put towards the service stated on the voucher.

If the offer is seasonal, like a seasonal menu or chimney sweep service, the Voucher Guarantee can be put towards a similar offer at the merchant's discretion.

The conditions on your voucher still apply during the Voucher Guarantee period.