We loved this deal too, but it's no longer available. Check out our other sweet deals here.
Karina Grace Hairdressing
$25 for a Full Body Vani-T Organic Spray Tan (value $55)
Value
$55
Discount
54%
You save
$30
This deal ended 5 years ago
Highlights
Bring your skin back from the dead in time for summer.
Grab an award-winning Vani-T spray tan at The Cutting Edge for just $25.
Follow in the footsteps of A-list celebrities, models and beauty editors who all use and love this product.
Use a natural and organic formula that gives you an all-over even golden tan.
Hidden under layers of clothes with only a computer screen tan to keep it going for the last few months, your skin has probably turned a shade ghostly. The usually radiant colour in your face and body has drained away over the winter season and now, with summer right around the corner, you're in desperate need of a bit of a revival. Luckily for you, there's someone that knows your plight and are ready and prepared to help you out.
Get beach ready in time for summer with a full body Vani-T organic spray tan at The Cutting Edge for only $25. Feel confident and gorgeous as you get back into that bikini and hit the sun, sand and surf.
Vani-T is a top-quality product, used widely by A-list celebs, models and beauty editors. With a natural, organic formula, it's not sticky or streaky and, with a dry time of only three minutes, you can get back to your day in barely anytime at all. At The Cutting Edge they'll provide you with all you need to get back to looking fabulous for summer and their experienced staff know how to get the most out of the Vani-T spray. They'll make sure you leave feeling beach confident and looking absolutely fantastic.
Karina Grace Hairdressing
49 Princess StreetPalmerston North
(06) 357 6757
See fine print for when this deal is valid.
Business in trade
Opening Hours
Tuesday & Thursday 9.30am - 8.00pm
Wednesday & Friday 9.30am - 5.00pm
Saturday 9.30am - 1.00pm
Conditions
Valid from Nov 11, 2012
Expires Dec 14, 2012
Limit: 2 for you and 2 gifts for others
Limit: 2 for you and 2 gifts for another. Bookings essential. Subject to availability. Must be used in 1 visit. 24hr cancellation policy applies or coupon is void. No refunds, no cash back, not to be used with other offers.
See the rules that apply to all deals
More Great Deals
Today's Top Brand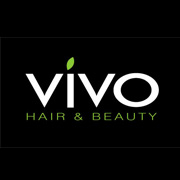 Deals in Other Regions
Taranaki


Voucher Guarantee
Getting more bang for your buck
---
Good news:
GrabOne's Voucher Guarantee means missing out on claiming your deal in time no longer means losing out altogether!
How does it work?
A voucher is valid up to and including the expiry date stated.

If you don't use your voucher before that date for whatever reason, it can still be used towards that service with that business for an additional 30 days.
For example, if you buy a bungy jump deal but don't use it before the expiry date, you can still use the amount you paid for the voucher towards a bungy jump, for another 30 days.
A few things to note:
The GrabOne Voucher Guarantee does not apply to product deals, travel and accommodation-related deals, or time-dependent event deals.

It's always best to use your voucher before the expiry date, so you get the most value for your money. And if you're a bit forgetful, we now automatically remind you if your vouchers are about to expire.

During the extended Voucher Guarantee period, your voucher can only be put towards the service stated on the voucher.

If the offer is seasonal, like a seasonal menu or chimney sweep service, the Voucher Guarantee can be put towards a similar offer at the merchant's discretion.

The conditions on your voucher still apply during the Voucher Guarantee period.