We loved this deal too, but it's no longer available. Check out our other fresh deals here.
First In
$35 for 5000mah Solar Battery Charger for Tablets & Mobile Phone (value $219)
Delivered within: 10 days
Value
$219
Discount
84%
You save
$184
This deal sold out at:
6:40pm
Highlights
Charge your phone throughout the day
Keep the environment green by using only solar energy
Grab a Solar Phone Battery Charger Pack
In your choice of three colours, Black, Blue, and Pink
You can charge anything that has a USB cord (not included). So if you charge your iPad, tablet, camera, Samsung, iPhone 4/4S/5 etc using a USB cord, then this will work once this cord is plugged into the device.
If you're always on the go, and always using your Smartphone, then you would have realised how quickly the battery can drain on it. Instead of carrying another battery around with you, grab one of these Solar Phone Battery Chargers for all types of phones and let the sun do all the work.

The set comes with a USB to DC socket cable that can be linked up to the solar charger or your computer to charge your phone. Connectors include Apple (not for iPhone 5), Nokia, Samsung, with a Micro USB converter and Mini USB converter.
The charger can be charged using solar energy or a PC if plugged in using the USB, which means it's great for winter when it's not so sunny. Once charged you can store the energy until you would like to use it, and the device has an on/off function for charging.
It will charge quickly, however using a wall socket does of course offer better results.
Package Includes:
5000Mah solar charger power bank x1
USB to DC socket cable x1
Apple connector x1 (not for iPad mini, Gen 5 iPod or iPhone 5)
Nokia DC connector x1
Samsung connector x1
Micro USB Converter x1
MINI USB Converter x1
Features:
Dimensions: 12.4 x 7.8 x 1.2 cm
Weight (approx.): 170g
Charge phone with sunlight or computer
Metal shell
LED indicator indicates charge left
This will keep charging as long as you are in direct sunlight
In your choice of three colours, Black, Blue, and Pink
First In
(09) 522 2944

Business in trade
Conditions
Please supply address details when purchasing. $5 delivery per unit, maximum $10 delivery for up to 5 x the same option (colour/style etc). No refunds, no cashback, no exchanges. Actual colours may vary slightly from images due to monitor calibration.
See the rules that apply to all deals
Delivery Timeframe: 10 days
More Great Deals
Today's Top Brand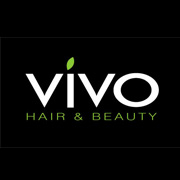 Deals in Other Regions
Taranaki


Voucher Guarantee
Getting more bang for your buck
---
Good news:
GrabOne's Voucher Guarantee means missing out on claiming your deal in time no longer means losing out altogether!
How does it work?
A voucher is valid up to and including the expiry date stated.

If you don't use your voucher before that date for whatever reason, it can still be used towards that service with that business for an additional 30 days.
For example, if you buy a bungy jump deal but don't use it before the expiry date, you can still use the amount you paid for the voucher towards a bungy jump, for another 30 days.
A few things to note:
The GrabOne Voucher Guarantee does not apply to product deals, travel and accommodation-related deals, or time-dependent event deals.

It's always best to use your voucher before the expiry date, so you get the most value for your money. And if you're a bit forgetful, we now automatically remind you if your vouchers are about to expire.

During the extended Voucher Guarantee period, your voucher can only be put towards the service stated on the voucher.

If the offer is seasonal, like a seasonal menu or chimney sweep service, the Voucher Guarantee can be put towards a similar offer at the merchant's discretion.

The conditions on your voucher still apply during the Voucher Guarantee period.