We loved this deal too, but it's no longer available. Check out our other sweet deals here.
Riverside Orchards
$27 for a 7.5 kg Summer Fruit & Vegetable Box Delivered to Your Door
This deal ended 4 years ago
Highlights
Make sure there's no reason for the kids to complain that there's nothing to eat.
Grab a summer fruit and vege box including delivery from Riverside Orchards for only $27.
Ensure your family gets their five plus a day without having to leave the comfort of your own home.
Pick from these delivery dates: 13, 14, 18, 19, 20, 21 December.
There's nothing quite as disappointing as biting into that red, juicy apple that you've been looking forward to devouring all day only to find your mouth filled with a nasty powdery texture. After deciding that eating your own toe would have been a more pleasurable experience you biff the apple in the bin only to realise you've spent a small fortune on a whole sack of the unsavoury abominations.

Please your taste buds and get your fix of vitamins and antioxidants by grabbing a fresh summer produce box from Riverside Orchards for just $27 including delivery. Produce box includes:
3kg of summer fruit, including peaches, nectarines and apricots
1kg of oranges
1kg of Fuji apples
Two avocados
One punnet of strawberries
One lettuce
2kg of new potatoes
If you're tired of spending money on fresh fruit that really doesn't cut the mustard, then it's time to support our local producers. Family owned and operated Riverside Orchards have been in the fruit and vegetable growing business for over 40-years so they not only know the difference between a persimmon and a pineapple but are experts in growing fruit that is sure to make your taste buds dance in delight.
Please note: images are not representative of what is in the produce box.
Riverside Orchards
Mobile service
(06) 326 8800

Business in trade
Opening Hours
By appointment only.
Conditions
Please Enter address when purchasing. DELIVERIES EXCLUDE PO BOX & RURAL ADDRESSES. Subject to stock availability. No refunds, no cash back, not to be used with any other offers.
See the rules that apply to all deals
More Great Deals
Today's Top Brand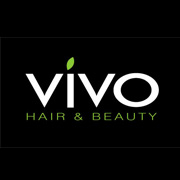 Deals in Other Regions
Taranaki


Voucher Guarantee
Getting more bang for your buck
---
Good news:
GrabOne's Voucher Guarantee means missing out on claiming your deal in time no longer means losing out altogether!
How does it work?
A voucher is valid up to and including the expiry date stated.

If you don't use your voucher before that date for whatever reason, it can still be used towards that service with that business for an additional 30 days.
For example, if you buy a bungy jump deal but don't use it before the expiry date, you can still use the amount you paid for the voucher towards a bungy jump, for another 30 days.
A few things to note:
The GrabOne Voucher Guarantee does not apply to product deals, travel and accommodation-related deals, or time-dependent event deals.

It's always best to use your voucher before the expiry date, so you get the most value for your money. And if you're a bit forgetful, we now automatically remind you if your vouchers are about to expire.

During the extended Voucher Guarantee period, your voucher can only be put towards the service stated on the voucher.

If the offer is seasonal, like a seasonal menu or chimney sweep service, the Voucher Guarantee can be put towards a similar offer at the merchant's discretion.

The conditions on your voucher still apply during the Voucher Guarantee period.