We loved this deal too, but it's no longer available. Check out our other cool deals here.
Platoon Wargames
$27 for Two Hours of Night Game Paintball incl. Equipment, Full Head Gear & 100 Paintballs (value $55)
Value
$55
Discount
50%
You save
$28
This deal ended 4 years ago
Highlights
Step up and become a true hero.
Grab two hours of night game paintball at Platoon Wargames, including equipment, full head gear and 100 paintballs for $27.
Enjoy a game in the simulated Wargames field with the most technologically advanced paintball warfare system in the world.
Experience the thrill of night-time paintball with strobe lights, underground bunkers, smoke effects, high powered rifles, as well as sound effects and simulated explosions.
You've been drafted in for your tour of duty. The enemy's closing in and you're two men down. There's no noise but the beat of your heart and the deep inhale of your rapid breath. Nausea is rising in your stomach, adrenalin surging through your veins - one day you will make sergeant. This is it.
Pay $27 for two hours of night game paintball including equipment, full head gear and 100 paintballs at Platoon Wargames and gather your own platoon for a real battle experience.
At Platoon Wargames you'll love the simulated Wargames field - the most technologically advanced paintball warfare system in the world. As well offering team building opportunities for sports teams, work groups and social clubs it's also a great venue for birthdays, stag dos and other special occasions. Teams shoot it out with high tech paintball guns to achieve their objectives and gain bragging points over their foe. This field will make you feel right in the middle of real life action with smoke effects, strobe lights, sound effects, simulated explosions, underground bunkers and much more.
Platoon Wargames
Ground Zero Fun Park545 Himatangi Beach RoadHimatangi Beach
0800 752 866

Business in trade
Conditions
Valid from Dec 28, 2012
Expires Mar 1, 2013
Limit: 10 for you and 10 gifts for others
Bookings essential. Subject to availability. Not valid on public holidays. 1 coupon per person, buy multiples to make up a group. Min age 7 years. Children 12 & under must be accompanied by an adult. More balls may be purchased at add. cost if required. Must be used in 1 visit. No refunds. No cash back. Not to be used with other offers.
See the rules that apply to all deals
More Great Deals
Today's Top Brand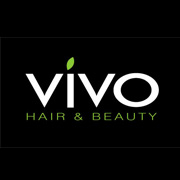 Deals in Other Regions
Taranaki


Voucher Guarantee
Getting more bang for your buck
---
Good news:
GrabOne's Voucher Guarantee means missing out on claiming your deal in time no longer means losing out altogether!
How does it work?
A voucher is valid up to and including the expiry date stated.

If you don't use your voucher before that date for whatever reason, it can still be used towards that service with that business for an additional 30 days.
For example, if you buy a bungy jump deal but don't use it before the expiry date, you can still use the amount you paid for the voucher towards a bungy jump, for another 30 days.
A few things to note:
The GrabOne Voucher Guarantee does not apply to product deals, travel and accommodation-related deals, or time-dependent event deals.

It's always best to use your voucher before the expiry date, so you get the most value for your money. And if you're a bit forgetful, we now automatically remind you if your vouchers are about to expire.

During the extended Voucher Guarantee period, your voucher can only be put towards the service stated on the voucher.

If the offer is seasonal, like a seasonal menu or chimney sweep service, the Voucher Guarantee can be put towards a similar offer at the merchant's discretion.

The conditions on your voucher still apply during the Voucher Guarantee period.