We loved this deal too, but it's no longer available. Check out our other cool deals here.
Pania Ryan Beauty Retreat
$39 for a 45-Minute Luxury Pure Fiji Facial (value $80)
Value
$80
Discount
51%
You save
$41
This deal ended 5 years ago
Highlights
Escape to the islands for half an hour.
Grab a 45-minute Luxury Pure Fiji Facial from Pania Ryan Beauty Retreat in Manawatu for just $39.
Discover why these girls are the queen bees of beauty therapy.
Get rid of all the 'grumpy' that has built up over the year – no one wants to look at that!
Smooth out your stresses when you grab a 45-minute Luxury Pure Fiji Facial from Pania Ryan Beauty Retreat in Manawatu for just $39.
That throbbing vein that has developed on your left temple will disappear after the Pania Ryan girls are through with you. For 45 minutes you can forget all those due dates, meetings, shopping lists and just float away to some warm, peaceful tropical island. Indulge your facial fantasies and discover this beautiful little temple of tranquillity, nestled in the heart of Palmerston North. You'll float home feeling rejuvenated, calm and ready to take on the world.
Pania Ryan Beauty Retreat
Pania Ryan Beauty Retreat

134 Fitzherbert Avenue

Palmerston North
(06) 358 8745

Business in trade
Opening Hours
Monday & Saturday 9.00am - 4.00pm; Tuesday & Friday 9.00am - 6.00pm; Wednesday 9.00am - 9.00pm; Thursday 9.00am - 8.00pm
Conditions
Valid from Nov 18, 2012
Expires Feb 11, 2013
Limit: 1 for you and 1 gift for another
Bookings essential. Subject to availability. 24-hour cancellation policy applies or coupon void. Must be used in one visit. No refunds, no cash back, not to be used with other offers.
See the rules that apply to all deals
More Great Deals
Today's Top Brand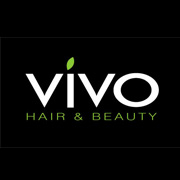 Deals in Other Regions
Taranaki


Voucher Guarantee
Getting more bang for your buck
---
Good news:
GrabOne's Voucher Guarantee means missing out on claiming your deal in time no longer means losing out altogether!
How does it work?
A voucher is valid up to and including the expiry date stated.

If you don't use your voucher before that date for whatever reason, it can still be used towards that service with that business for an additional 30 days.
For example, if you buy a bungy jump deal but don't use it before the expiry date, you can still use the amount you paid for the voucher towards a bungy jump, for another 30 days.
A few things to note:
The GrabOne Voucher Guarantee does not apply to product deals, travel and accommodation-related deals, or time-dependent event deals.

It's always best to use your voucher before the expiry date, so you get the most value for your money. And if you're a bit forgetful, we now automatically remind you if your vouchers are about to expire.

During the extended Voucher Guarantee period, your voucher can only be put towards the service stated on the voucher.

If the offer is seasonal, like a seasonal menu or chimney sweep service, the Voucher Guarantee can be put towards a similar offer at the merchant's discretion.

The conditions on your voucher still apply during the Voucher Guarantee period.