We loved this deal too, but it's no longer available. Check out our other awesome deals here.
Korrene Robinson Skin Care
$45 for a Glycolic Facial & Eyebrow Shape (value $92)
Value
$92
Discount
51%
You save
$47
This deal ended 4 years ago
Highlights
Experience the best in beauty care to revitalise and improve your skin.
Grab a glycolic facial and eyebrow shape at Korrene Robinson Skin Care, for only $45.
Trust in their expert care and attention to detail.
Head to Palmerston North's leading skincare and beauty clinic.
There are easier ways than blasting your face with ice cold water to refresh your face. So give today's deal a go and feel the difference.

Grab a glycolic facial and eyebrow shape at Korrene Robinson Skin Care, for only $45.
Head to Korrene Robinson Skin Care, Palmerston North's leading skincare and beauty clinic, where you'll find a wide range of beauty treatments including facials, microdermabrasion, manicures, pedicures, Shellac nails, spray tanning and massage. Relax and unwind with a luxurious facial and eyebrow shape for a real summer treat.
The glycolic facial is designed to clear away any dull or dry surface that may be on your face, and to reveal the smooth supple surface underneath. It means you can wave goodbye to things like pollution and a build up of dead skin cells, and hello to healthy looking goodness. So grab today's deal and feel and look your best this summer.
Korrene Robinson Skin Care
192 Fitzherbert Avenue(Corner Park Road & Fitzherbert Avenue)Palmerston North
(06) 356 8869

Business in trade
Opening Hours
Monday - Saturday 9.00am - extended evening hours
Conditions
Valid from Jan 14, 2013
Expires Feb 23, 2013
Limit: 1 for you and 2 gifts for others
Bookings essential. Subject to availability. 24 Hour cancellation policy applies. No refunds, no cash back, not to be used with other offers. Must be used in one visit.
See the rules that apply to all deals
More Great Deals
Today's Top Brand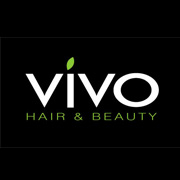 Deals in Other Regions
Taranaki


Voucher Guarantee
Getting more bang for your buck
---
Good news:
GrabOne's Voucher Guarantee means missing out on claiming your deal in time no longer means losing out altogether!
How does it work?
A voucher is valid up to and including the expiry date stated.

If you don't use your voucher before that date for whatever reason, it can still be used towards that service with that business for an additional 30 days.
For example, if you buy a bungy jump deal but don't use it before the expiry date, you can still use the amount you paid for the voucher towards a bungy jump, for another 30 days.
A few things to note:
The GrabOne Voucher Guarantee does not apply to product deals, travel and accommodation-related deals, or time-dependent event deals.

It's always best to use your voucher before the expiry date, so you get the most value for your money. And if you're a bit forgetful, we now automatically remind you if your vouchers are about to expire.

During the extended Voucher Guarantee period, your voucher can only be put towards the service stated on the voucher.

If the offer is seasonal, like a seasonal menu or chimney sweep service, the Voucher Guarantee can be put towards a similar offer at the merchant's discretion.

The conditions on your voucher still apply during the Voucher Guarantee period.