We loved this deal too, but it's no longer available. Check out our other fresh deals here.
A1 Pest Control
50% off an Interior or Exterior German Cockroach Gel Treatment or All Purpose Fly, Spider or Cockroach Spray Treatment from A1 Pest Control (value up to $170)
Value
$120
Discount
50%
You save
$60
This deal ended 4 years ago
Highlights
Clear out things you don't want to share your home with.
Grab interior pest control services from A1 Pest Control for 50% off.
Choose from a German cockroach gel treatment for just $60 or an interior all purpose fly, spider or cockroach spray treatment for just $85.
Enjoy A1 Pest Control's professional, reliable and effective service.
Things you don't mind sharing your home with: the All Blacks, a rolling, squeaking pile of puppies, your family. Things you do mind: anything with more than two legs, possibly with wings, that illicit plenty of squeals and abuse of rolled up newspapers as you try to swat them away.
Bring in A1 Pest Control, who for just $60 will banish German cockroaches or for $85 will administer an all purpose fly, spider or cochroach spray treatment.
A1 Pest Control offers a professional, reliable and effective service - their treatments are also safe and family-friendly so you don't have to worry about your family's health. German cockroaches may sound like jolly lederhosen-clad critters but you don't want them invading your home - especially with summer firmly on the way. Go for option one to send them packing. Or option two will administer an all purpose fly, spider or cockroach spray treatment. Snap up today's deal and enjoy A1 Pest Control's quality service.
A1 Pest Control
Mobile service valid for Hawke's Bay, Palmerston North, Feilding, Ashhurst, Woodville, Manawatu & Wellington
Head Office: (06) 326 9435

Business in trade
Conditions
Valid from Feb 2, 2013
Expires Mar 26, 2013
Bookings essential. Subject to availability. New clients only. Coupons can be combined for interior & exterior treatments. Valid for Palmerston North. Other area's call & ask prior to coupon purchase, other wise only 85 cents a km. Valid Mon – Fri. Valid for houses up to 180sqm, then normal prices apply after first 180sqm (180 sqm is an average size 4 bedroom home). Valid for single storey & new clients only. Existing clients call & ask about their New Year promotion. No refunds, no cash back. Not to be used with other offers.
See the rules that apply to all deals
More Great Deals
Today's Top Brand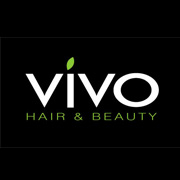 Deals in Other Regions
Taranaki


Voucher Guarantee
Getting more bang for your buck
---
Good news:
GrabOne's Voucher Guarantee means missing out on claiming your deal in time no longer means losing out altogether!
How does it work?
A voucher is valid up to and including the expiry date stated.

If you don't use your voucher before that date for whatever reason, it can still be used towards that service with that business for an additional 30 days.
For example, if you buy a bungy jump deal but don't use it before the expiry date, you can still use the amount you paid for the voucher towards a bungy jump, for another 30 days.
A few things to note:
The GrabOne Voucher Guarantee does not apply to product deals, travel and accommodation-related deals, or time-dependent event deals.

It's always best to use your voucher before the expiry date, so you get the most value for your money. And if you're a bit forgetful, we now automatically remind you if your vouchers are about to expire.

During the extended Voucher Guarantee period, your voucher can only be put towards the service stated on the voucher.

If the offer is seasonal, like a seasonal menu or chimney sweep service, the Voucher Guarantee can be put towards a similar offer at the merchant's discretion.

The conditions on your voucher still apply during the Voucher Guarantee period.