We loved this deal too, but it's no longer available. Check out our other fresh deals here.
Tauranga
From $75 for Flights Between Napier & Hamilton (value up to $300)
Value
$300
Discount
50%
You save
$150
This deal ended 5 years ago
Highlights
Avoid the chaos of a long car ride and take to the air.
For only $75, you can get a one way trip between Hamilton to Napier, or grab a return ticket for $150 with the team at Sunair.
Trust in reliable, safe service from a team with over 25 years experience.
Get where you need to go faster - for a return trip, purchase both options.
Driving across the country is a joy for many who enjoy the endless views of hills, farm animals, and the odd trucker's cafe here and there. For everyone else, it's a bum-numbing, tireless experience with screaming kids, infrequent public restrooms and an iPod on loop in desperate need of new music. Really, if you want to get somewhere new, you should take to the skies.
For only $75, you can get a one way trip between Hamilton to Napier, or grab a return ticket for $150 with the team at Sunair.
Sunair is a privately owned aerial transportation provider with a rich history spanning over 25 years. They have crew bases scattered across the country and are a perfect alternative to long, arduous car rides or bumpy bus voyages. Reliability is also one of Sunair's strengths so you can be assured that you'll get to where you need to be safely and swiftly.
Tauranga
AS Hangar 11
Tauranga City Airport
Mount Maunganui
0800 SUNAIR

Business in trade
Conditions
Valid from Nov 27, 2012
Expires Jan 27, 2013
Flights are afternoon only and Mon-Fri. Flights subject to availability. Bookings must be made at least 4 days prior to intended day of travel. Please refer to their website for Sunair's standard T&C's. http://www.sunair.co.nz/terms-conditions
See the rules that apply to all deals
More Great Deals
Today's Top Brand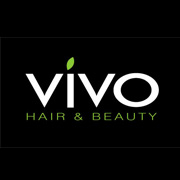 Deals in Other Regions
Manawatu - Wanganui

Hawkes Bay

Voucher Guarantee
Getting more bang for your buck
---
Good news:
GrabOne's Voucher Guarantee means missing out on claiming your deal in time no longer means losing out altogether!
How does it work?
A voucher is valid up to and including the expiry date stated.

If you don't use your voucher before that date for whatever reason, it can still be used towards that service with that business for an additional 30 days.
For example, if you buy a bungy jump deal but don't use it before the expiry date, you can still use the amount you paid for the voucher towards a bungy jump, for another 30 days.
A few things to note:
The GrabOne Voucher Guarantee does not apply to product deals, travel and accommodation-related deals, or time-dependent event deals.

It's always best to use your voucher before the expiry date, so you get the most value for your money. And if you're a bit forgetful, we now automatically remind you if your vouchers are about to expire.

During the extended Voucher Guarantee period, your voucher can only be put towards the service stated on the voucher.

If the offer is seasonal, like a seasonal menu or chimney sweep service, the Voucher Guarantee can be put towards a similar offer at the merchant's discretion.

The conditions on your voucher still apply during the Voucher Guarantee period.