We loved this deal too, but it's no longer available. Check out our other sweet deals here.
Crystal Moon Tarot
$39 for a Face-to-Face Psychic Tarot Card Reading with Christine Zalewski (value $80)
Value
$80
Discount
51%
You save
$41
This deal ended 4 years ago
Highlights
Cats are no better at predicting the future than they are at babysitting mice.
Grab a face-to-face psychic tarot card reading session with Christine Zalewski for just $39.
Gain valuable insight into the year to come from an industry expert.
Carefully observing how many times your cat licks its ears, watching the way it jumps, and keeping an eye on your driveway for black cats crossing it can be a painstaking way to predict your future. And besides, Felix is hardly going to be concerned with your future when he's only managed to squeeze in nine catnaps today.
Turn to the expert with over 35 years experience in tarot card reading by grabbing a face-to-face psychic tarot card reading session with Christine Zalewski for just $39.
If you're looking for a little insight into what the year 2013 may hold for you, Christine has a wealth of experience in the tarot and other forms of divination. She's a published author, educator, astrologer, natural medicine practitioner, herbalist, iridologist, psychic and tarot reader. She's lectured at conferences, and runs workshops, as well as classes. Grab this deal today and make an appointment with Christine, to make 2013 the best year it can be.
Crystal Moon Tarot
(027) 600 6769

Business in trade
Conditions
Valid from Jan 23, 2013
Expires Mar 23, 2013
Limit: 2 for you and 2 gifts for others
Bookings essential. Subject to availability. Appointments are available weekends and evenings. No refunds, no cashback, not available with other offers.
See the rules that apply to all deals
More Great Deals
Today's Top Brand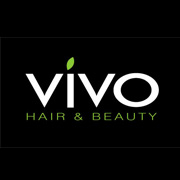 Deals in Other Regions
Manawatu - Wanganui

Hawkes Bay


Voucher Guarantee
Getting more bang for your buck
---
Good news:
GrabOne's Voucher Guarantee means missing out on claiming your deal in time no longer means losing out altogether!
How does it work?
A voucher is valid up to and including the expiry date stated.

If you don't use your voucher before that date for whatever reason, it can still be used towards that service with that business for an additional 30 days.
For example, if you buy a bungy jump deal but don't use it before the expiry date, you can still use the amount you paid for the voucher towards a bungy jump, for another 30 days.
A few things to note:
The GrabOne Voucher Guarantee does not apply to product deals, travel and accommodation-related deals, or time-dependent event deals.

It's always best to use your voucher before the expiry date, so you get the most value for your money. And if you're a bit forgetful, we now automatically remind you if your vouchers are about to expire.

During the extended Voucher Guarantee period, your voucher can only be put towards the service stated on the voucher.

If the offer is seasonal, like a seasonal menu or chimney sweep service, the Voucher Guarantee can be put towards a similar offer at the merchant's discretion.

The conditions on your voucher still apply during the Voucher Guarantee period.