We loved this deal too, but it's no longer available. Check out our other sweet deals here.
MCC Property Services
From $98 for Complete Exterior Pest & Insect Treatment of Your Home & a $30 Voucher Towards Any Other Pest or Rodent Control
Value
$200
Discount
51%
You save
$102
This deal ended 4 years ago
Highlights
Keep unwanted guests out of your home this summer.
Grab complete exterior pest and insect treatment for your home and a $30 voucher towards any other pest or rodent control from MCC Property Services.
Choose from $98 for a three bedroom house, $118 for a four bedroom house or $148 for a five bedroom house.
Relax knowing that Jeremy is fully certified and approved and that he'll help stop unsightly webs along with spider and fly treatment.
Enjoy living in a clean, safe environment with your family.
Jeremy McCalla is a fully Government Certified Pest Control Technician­. As a family man himself, he understands the importance of keeping you, your family and pets safe, while ridding your home of pests such as spiders including white tails, flies, and other crawling insects.
Grab complete exterior pest and insect treatment for your home and a $30 voucher towards any other pest or rodent control from MCC Property Services. Choose from:
$98 for a single level three bedroom house.
$118 for a single level four bedroom house.
$148 for a single level five bedroom house.
Nobody should have to put up with creepy crawlies like flies,and spiders in their home so take action now. Along with the summer heat, many flies and other bugs can arrive making now a great time to get your house sorted.. Jeremy will use special government registered products to treat infestations around your home to keep unwanted pests away . When applied by a qualified applicator which Jeremy is these products are safe for people and pets but will do the trick on insects. If you're home has multiple levels you can also get this deal but pay an extra surcharge on the day.
MCC Property Services
Mobile service
(03) 960 8632
Email info@mccproperty.co.nz to book
Business in trade
Conditions
Valid from Jan 28, 2013
Expires Mar 2, 2013
To be used at 1 property only. This deal is for single level houses, if your house is a multi storey a $30-$50 surcharge will apply on the day. $30 voucher valid for 12 months. Not to be used with any other offer and can be gifted to a friend or family member. No refunds. No cash back. Not to be used with any other offer.
See the rules that apply to all deals
More Great Deals
Today's Top Brand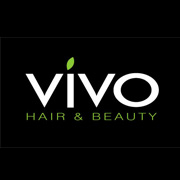 Deals in Other Regions

Voucher Guarantee
Getting more bang for your buck
---
Good news:
GrabOne's Voucher Guarantee means missing out on claiming your deal in time no longer means losing out altogether!
How does it work?
A voucher is valid up to and including the expiry date stated.

If you don't use your voucher before that date for whatever reason, it can still be used towards that service with that business for an additional 30 days.
For example, if you buy a bungy jump deal but don't use it before the expiry date, you can still use the amount you paid for the voucher towards a bungy jump, for another 30 days.
A few things to note:
The GrabOne Voucher Guarantee does not apply to product deals, travel and accommodation-related deals, or time-dependent event deals.

It's always best to use your voucher before the expiry date, so you get the most value for your money. And if you're a bit forgetful, we now automatically remind you if your vouchers are about to expire.

During the extended Voucher Guarantee period, your voucher can only be put towards the service stated on the voucher.

If the offer is seasonal, like a seasonal menu or chimney sweep service, the Voucher Guarantee can be put towards a similar offer at the merchant's discretion.

The conditions on your voucher still apply during the Voucher Guarantee period.