We loved this deal too, but it's no longer available. Check out our other sweet deals here.
Air Force Museum of New Zealand
$19 for a Family Pass to the Air Force Adventure Tour & Two Flight Simulator Passes
This deal sold out at:
5:20pm
Highlights
Take the kids on a journey into the history of aviation in New Zealand.
Grab a family pass to the 'Air Force Adventure Tour' and get two flight simulator passes at the Air Force Museum of New Zealand for only $19.
Treat the kids to an activity-filled adventure through this stunning museum.
Let the kids experience the exhilaration of flying in the flight simulator.
The ideal family excursion during the school holidays.
There's something quite magical about the aircraft of yesteryear. War planes, the first passenger planes, fighter jets from years gone by...it's incredible to think how far we've come from the big, clunky planes that were built so long ago. And it's incredible to get up close and see them for yourself, it makes you wonder what amazing things this machine would have seen in it's lifetime. You can get lost in the "mystery of history" at times like this, and it's a real buzz - today we're giving you the rare opportunity to see some of these mechanical beasts for yourself, up close and personal.
Grab a family pass to the 'Air Force Adventure Tour' and get two flight simulator passes at the Air Force Museum of New Zealand for only $19.
Valid for two adults and two children, the one-hour 'Air Force Adventure Tour' will take visitors on an interactive journey through the history of aviation in New Zealand. Every child will be given a 'Pilot Log Book' to complete along the way, which will ensure that they stay interested throughout the adventure. The entire tour combines entertainment and education to give the kids a very enjoyable outing. Kids will be treated to a pretend flight, jumping out of the Andover Aircraft onto crash mats, a scavenger hunt, a paper plane flying competition, and much more! Upon completion of the tour, all children will be given certificates showing off their rank as 'Air Force Museum Pilots.' If you want the kids out of the house this holiday, then this perfect deal for you.
Please note: this deal is valid seven days a week between Dec 15th - Jan 27th. Outside of this period, the tour will only run on Saturday and Sundays at 11.15am.
Air Force Museum of New Zealand
Former Air Force Base Wigram
45 Harvard Avenue, Wigram
Christchurch
(03) 343 9544
shop@airforcemuseum.co.nz
Business in trade
Opening Hours
Valid 7 days a week
Conditions
Valid from Jan 5, 2013
Expires Mar 10, 2013
Limit 1 per user
Bookings essential. 48hr cancellation policy or coupon is void. Valid 7 days a week between Dec 15th - Jan 27th. Outside of these dates, only valid Saturday or Sunday at 11.15am. Valid for 2 kids and 2 adults. Additional children will be charged $8 and adults will be charged $5 - payable on the day. Please advise of additional people when booking.
See the rules that apply to all deals
More Great Deals
Today's Top Brand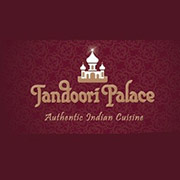 Deals in Other Regions

Voucher Guarantee
Getting more bang for your buck
---
Good news:
GrabOne's Voucher Guarantee means missing out on claiming your deal in time no longer means losing out altogether!
How does it work?
A voucher is valid up to and including the expiry date stated.

If you don't use your voucher before that date for whatever reason, it can still be used towards that service with that business for an additional 30 days.
For example, if you buy a bungy jump deal but don't use it before the expiry date, you can still use the amount you paid for the voucher towards a bungy jump, for another 30 days.
A few things to note:
The GrabOne Voucher Guarantee does not apply to product deals, travel and accommodation-related deals, or time-dependent event deals.

It's always best to use your voucher before the expiry date, so you get the most value for your money. And if you're a bit forgetful, we now automatically remind you if your vouchers are about to expire.

During the extended Voucher Guarantee period, your voucher can only be put towards the service stated on the voucher.

If the offer is seasonal, like a seasonal menu or chimney sweep service, the Voucher Guarantee can be put towards a similar offer at the merchant's discretion.

The conditions on your voucher still apply during the Voucher Guarantee period.