We loved this deal too, but it's no longer available. Check out our other sweet deals here.
Teddy Garden Sylvia Park
$15 for a Kid's Animal Backpack Pick-Up
This deal ended 4 years ago
Highlights
Everyone loves a cuddly backpack!
Grab a kid's animal backpack from Teddy Garden in Sylvia Park (pick up only) for just $15.
Choose from six different options - something for everyone.
Pick up from Teddy Garden Sylvia Park.
The little ones are going nuts – Santa is on the move! Trouble is, inspiration can start to dwindle in the sea of Lego, computer games and dolls...
Give them something to really smile about this Christmas when you grab a kid's animal backpack from Teddy Garden in Sylvia Park (pick up only) for just $15.
Specifications:
Size - approximately 23cm X 11cm X 28cm.
Choose from six adorable designs; duck, hippo, monkey, panda, pig and teddy bear. The Teddy Garden has something to suit every little monkey's cuddly preference. These gorgeous creations are the perfect stocking filler, the sprogs can pack them full of chocolates, toy cars and misc tiny presents and cuddle them all Christmas! The Teddy Garden prides itself on providing fun, high quality and personal presents for young children of all ages.
Teddy Garden Sylvia Park
(09) 573 1164
bears@teddygarden.co.nz
Business in trade
Conditions
Valid from Nov 25, 2012
Expires Jan 25, 2013
Pick up only - booking essential. No refunds and not redeemable for cash. Cannot swap to the other kinds of bags once purchase confirmed. Voucher is for animal bags only.
See the rules that apply to all deals
More Great Deals
Today's Top Brand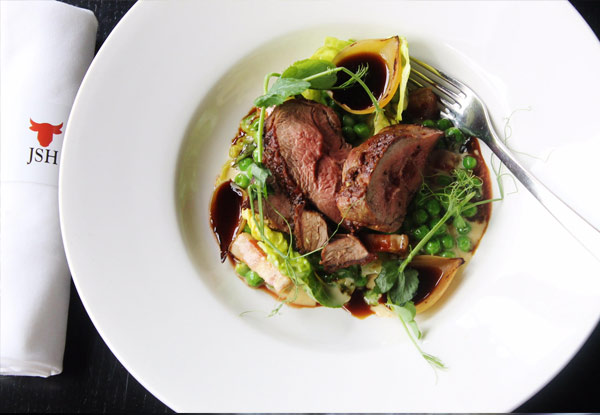 More Great Auckland Deals
Deals in Other Regions

Voucher Guarantee
Getting more bang for your buck
---
Good news:
GrabOne's Voucher Guarantee means missing out on claiming your deal in time no longer means losing out altogether!
How does it work?
A voucher is valid up to and including the expiry date stated.

If you don't use your voucher before that date for whatever reason, it can still be used towards that service with that business for an additional 30 days.
For example, if you buy a bungy jump deal but don't use it before the expiry date, you can still use the amount you paid for the voucher towards a bungy jump, for another 30 days.
A few things to note:
The GrabOne Voucher Guarantee does not apply to product deals, travel and accommodation-related deals, or time-dependent event deals.

It's always best to use your voucher before the expiry date, so you get the most value for your money. And if you're a bit forgetful, we now automatically remind you if your vouchers are about to expire.

During the extended Voucher Guarantee period, your voucher can only be put towards the service stated on the voucher.

If the offer is seasonal, like a seasonal menu or chimney sweep service, the Voucher Guarantee can be put towards a similar offer at the merchant's discretion.

The conditions on your voucher still apply during the Voucher Guarantee period.