We loved this deal too, but it's no longer available. Check out our other fresh deals here.
Millin Limited
$73 for 500mm x 100m or $105 for 1000mm x 100m Carpet Protection Film for Homes or Offices incl. Nationwide Delivery (value up to $154)
Value
$105
Discount
30%
You save
$32
This deal ended 4 years ago
Highlights
Protect your floors from the inevitable wine spills this party season.
Grab a 500mm x 100m carpet protection film for homes or offices from Millin Limited for $73.
Pay $105 for a 1000mm x 100m film.
Roll it out and and forget about nasty stains.
For the most part, your past few dinner parties went rather well. The banter was great, the food was excellent, and the wine you served was simply exquisite. Most people invited were well behaved...but there were a few who took the party to the next level. While holding a full glass of wine they would make grand swooping hand gestures, and in a matter of minutes your floors were covered in red wine.
Pay $73 for a 500mm x 100m carpet protection film for homes or offices or pay $105 for a 1000mm x 100m film from Millin Limited and avoid mishaps like this in the future.
Millin offer a number of high-quality products for the home and office that are shipped fast with no fuss. The carpet protection film is the best of its kind offering premium protection from drink spills, food stains, and shoe marks. Since the festive season is coming up you're going to need to keep your carpets and other floors safe from the string of guests that'll be paying you a visit. The film is a premium 50 micron self stick that's easy to use, ultra tough and slip resistant. Enjoy your dinner party or New Years bash without having to constantly keep an eye out for those repeat offenders.
Conditions
Enter address when purchasing. Incl. nationwide delivery. Excl. PO Box & rural addresses. No refunds, no cash back, not to be used with any other offers.
See the rules that apply to all deals
Delivery Timeframe: 5 days
More Great Deals
Today's Top Brand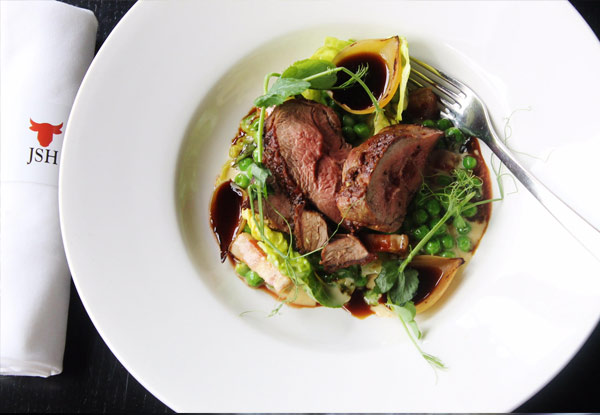 More Great Auckland Deals
Deals in Other Regions

Voucher Guarantee
Getting more bang for your buck
---
Good news:
GrabOne's Voucher Guarantee means missing out on claiming your deal in time no longer means losing out altogether!
How does it work?
A voucher is valid up to and including the expiry date stated.

If you don't use your voucher before that date for whatever reason, it can still be used towards that service with that business for an additional 30 days.
For example, if you buy a bungy jump deal but don't use it before the expiry date, you can still use the amount you paid for the voucher towards a bungy jump, for another 30 days.
A few things to note:
The GrabOne Voucher Guarantee does not apply to product deals, travel and accommodation-related deals, or time-dependent event deals.

It's always best to use your voucher before the expiry date, so you get the most value for your money. And if you're a bit forgetful, we now automatically remind you if your vouchers are about to expire.

During the extended Voucher Guarantee period, your voucher can only be put towards the service stated on the voucher.

If the offer is seasonal, like a seasonal menu or chimney sweep service, the Voucher Guarantee can be put towards a similar offer at the merchant's discretion.

The conditions on your voucher still apply during the Voucher Guarantee period.