We loved this deal too, but it's no longer available. Check out our other cool deals here.
Boot It Fitness
$29 for Three Weeks of Zumba & One Week of Bootcamp (value $85)
Value
$85
Discount
65%
You save
$56
This deal ended 3 years ago
Highlights
Guzzled down treats? Eaten as much as an elephant eats?
Grab three weeks of Zumba and one week of boot camp with Boot It Fitness for only $29 and get your fitness regime kick started for 2013.
Be one of the lucky few to experience an Auckland first with outdoors Zumba.
Sessions are held Monday and Wednesday at 5.45pm, at the Auckland Domain.
After crawling out from underneath a man-made mountain of Cadbury Favourites wrappers, panic slowly sets in as you realise your only hope of leaving the house is to be rolled out the door by a group of Oompa Loompa's.
Grab three weeks of Zumba and one week of boot camp with Boot It Fitness for only $29, and make sure obnoxious girls named after foot warts and rotund body shapes remain strictly in your nightmares.
If you're feeling a little guilty about all the treats you ordered to get into your belly over the festive season, here's your chance to rectify any damage done and get your fitness regime back on track. The fitness experts at Boot It Fitness know you want to not only get in shape but make the most of the summer weather too. An Auckland first, at 5.45pm Monday and Wednesday, you'll be doing Zumba in the park at the Auckland Domain. They've rigged up a waterproof, portable audio system, so rain, hail or mostly shine, you'll be getting your groove on whilst burning calories.
Boot It Fitness

Call 022 050 6787 with any queries.
Business in trade
Conditions
Valid from Jan 17, 2013
Expires Mar 17, 2013
Limit: 1 for you and 1 gift for another
Online class registrations essential: see coupon for instructions. Zumba sessions 5.45pm Monday and Wednesday in the Auckland Domain. Bookings essential. Subject to availability. No cashbacks, no refunds, not available with other offers.
See the rules that apply to all deals
More Great Deals
Today's Top Brand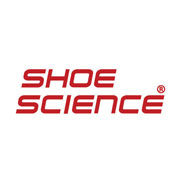 More Great Auckland Deals
Deals in Other Regions
Northland


Voucher Guarantee
Getting more bang for your buck
---
Good news:
GrabOne's Voucher Guarantee means missing out on claiming your deal in time no longer means losing out altogether!
How does it work?
A voucher is valid up to and including the expiry date stated.

If you don't use your voucher before that date for whatever reason, it can still be used towards that service with that business for an additional 30 days.
For example, if you buy a bungy jump deal but don't use it before the expiry date, you can still use the amount you paid for the voucher towards a bungy jump, for another 30 days.
A few things to note:
The GrabOne Voucher Guarantee does not apply to product deals, travel and accommodation-related deals, or time-dependent event deals.

It's always best to use your voucher before the expiry date, so you get the most value for your money. And if you're a bit forgetful, we now automatically remind you if your vouchers are about to expire.

During the extended Voucher Guarantee period, your voucher can only be put towards the service stated on the voucher.

If the offer is seasonal, like a seasonal menu or chimney sweep service, the Voucher Guarantee can be put towards a similar offer at the merchant's discretion.

The conditions on your voucher still apply during the Voucher Guarantee period.