We loved this deal too, but it's no longer available. Check out our other sweet deals here.
Whirlpool
$399 for a 6kg Dryer or $529 for a 6kg Sensor Dryer with Two Year Warranty incl. Nationwide Delivery (value up to $899)
Delivered within: 10 days
Value
$699
Discount
42%
You save
$300
This deal ended 4 years ago
Highlights
Grab a 6kg dryer with a two-year warranty from Whirlpool for just $399 or a 6kg sensor dryer with two-year warranty for $529, including delivery.
Enjoy a great sized dryer. The extra space will reduce tangling and creasing and will make ironing much easier.
This Whirlpool 6kg dryer has a LED display helping you to know the time remaining and program the start (start delay).
The Whirlpool 6kg dryer features a drying rack for quicker and more efficient drying.
White colour, with stainless steel drum material.
Whether you are drying by 'time" or using Whirlpool's unique sensing program, your garments will always have perfect drying results just the right timing with "Sensor Dry".
The dryer is wall mountable (kit not included), so you can stick the display information upside down when it is on the wall.
Dimensions - 825 mm height x 595 mm width x 560 mm depth.
Founded in 1911, the Whirlpool Corporation is the largest home appliance company in the world. For 100 years, Whirlpool has helped people around all over the world enjoy the important things in life. Customers are able to live cleaner, more organised and have more time to enjoy the things that they love.
Today you can get a 6kg dryer with a two-year warranty, with delivery included for just $399 or a 6kg sensor dryer with two-year warranty for $529, including delivery.
Every Whirlpool product is born out of decades of experience creating incredibly useful features. Inside the 6kg dryer your laundry will have more room to move around drying faster. It will help you to save energy and will give you more time to do the things you love.
The sensor dryer has amazing capabilities:
It has 6th sense technology, which automatically monitors and adapts the drying program to deliver optimum dryer performance with maximum energy and time savings.
It has Anti Crease Program, which eliminated the need for ironing all-together. With this program you can now reduce the need for ironing and spend this time doing things you love.
Reversible Tumble - avoid clothes tangling with each other, and achieve quicker drying times as reverse tumble changes the rotation and motion of the drum throughout the drying cycle.
LED Display - Shows you the time remaining and allows "Start Delay" option up to 1- 12 hours (one hour increments - providing complete flexibility to the consumer).
It has 15 drying programs
It has seven auto sensing programs
It has seven time drying programs
It has one airing program
It also Include a DIY ventilation kit and wall mounting kit (inverted)
It has 6kg capacity
Energy Rating - 1.5 Stars
Conditions
Enter address when purchasing. Incl. nationwide delivery within 10 days of deal ending. Excl. PO Box & rural addresses. No refunds, no cash back, not to be used with any other offers.
See the rules that apply to all deals
Delivery Timeframe: 10 days
Warranty: Two years
More Great Deals
Today's Top Brand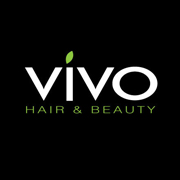 More Great Auckland Deals
Deals in Other Regions

Voucher Guarantee
Getting more bang for your buck
---
Good news:
GrabOne's Voucher Guarantee means missing out on claiming your deal in time no longer means losing out altogether!
How does it work?
A voucher is valid up to and including the expiry date stated.

If you don't use your voucher before that date for whatever reason, it can still be used towards that service with that business for an additional 30 days.
For example, if you buy a bungy jump deal but don't use it before the expiry date, you can still use the amount you paid for the voucher towards a bungy jump, for another 30 days.
A few things to note:
The GrabOne Voucher Guarantee does not apply to product deals, travel and accommodation-related deals, or time-dependent event deals.

It's always best to use your voucher before the expiry date, so you get the most value for your money. And if you're a bit forgetful, we now automatically remind you if your vouchers are about to expire.

During the extended Voucher Guarantee period, your voucher can only be put towards the service stated on the voucher.

If the offer is seasonal, like a seasonal menu or chimney sweep service, the Voucher Guarantee can be put towards a similar offer at the merchant's discretion.

The conditions on your voucher still apply during the Voucher Guarantee period.